How to Start a Bookkeeping Business
How To Start
A Bookkeeping Business 
Accounting Tutorial and eBook


Learn how to start a bookkeeping business step by step from start to finish with this great accounting tutorial and eBook to use as a bookkeeping 101 guide. 
Do you have a small business and just want to get your bookkeeping going already? Or are you a bookkeeper who just needs a littler help getting the books started? Do you need a bookkeeper?
How To Start a Bookkeeping Business 
Starting a Bookkeeping Business: Step-by-Step Guide
Step 1: Determine Your Skills and Qualifications Assess your bookkeeping skills, knowledge, and qualifications. Determine if you have the necessary expertise to provide bookkeeping services professionally. Consider obtaining relevant certifications or completing bookkeeping courses to enhance your credentials.
Step 2: Develop a Business Plan Create a comprehensive business plan that outlines your goals, target market, pricing structure, marketing strategies, and financial projections. Define your unique selling proposition and identify your competition. This plan will serve as a roadmap for your bookkeeping business.
Step 3: Set Up Your Business Structure Decide on the legal structure of your business, such as sole proprietorship, partnership, or limited liability company (LLC). Register your business name and obtain any required licenses or permits. Consult with a legal professional or business advisor to ensure compliance with local regulations.
Step 4: Set Up Your Office and Equipment Establish a dedicated workspace for your bookkeeping business. Equip yourself with essential tools such as computers, accounting software, reliable internet connection, filing systems, and other necessary office supplies. Consider using cloud-based software for secure data storage and easy access.
Step 5: Define Your Services and Pricing Determine the bookkeeping services you will offer, such as financial record keeping, reconciliations, payroll processing, and financial reporting. Set competitive and profitable pricing based on factors like industry standards, complexity of work, and client requirements.
Step 6: Develop a Marketing Strategy Create a marketing plan to promote your bookkeeping business. Build an online presence through a professional website and social media profiles. Network with local businesses, attend industry events, and join professional associations. Consider offering introductory discounts or referral programs to attract clients.
Step 7: Establish Client Relationships Identify your target market and develop a client acquisition strategy. Reach out to potential clients through targeted marketing efforts and networking. Build strong client relationships by delivering high-quality services, maintaining clear communication, and meeting deadlines. Seek referrals from satisfied clients to expand your client base.
Step 8: Implement Bookkeeping Processes Develop efficient bookkeeping processes and workflows. Establish procedures for data entry, reconciliation, financial reporting, and tax preparation. Ensure accuracy and attention to detail in all aspects of your work. Maintain up-to-date knowledge of accounting standards and regulations.
Step 9: Manage Finances and Legal Obligations Track your business income and expenses meticulously. Implement a robust bookkeeping system for your own business. Stay compliant with tax regulations and file necessary tax returns on time. Consider working with a certified public accountant (CPA) or tax professional for expert guidance.
Step 10: Continuously Learn and Evolve Stay updated on industry trends, technology advancements, and changes in accounting regulations. Pursue ongoing education and professional development to enhance your skills and expand your service offerings. Seek feedback from clients and adapt your business strategies accordingly.
Starting a bookkeeping business requires careful planning, dedication, and ongoing effort. By following these steps and continuously striving for excellence, you can establish a successful and thriving bookkeeping business.
Basic Bookkeeping Forms
The free basic bookkeeping forms, Excel & QuickBooks templates and tax deduction lists you find here on the how to start a bookkeeping business page should help you to get moving right away.

Feel free to go ahead and download and/or copy any of the basic bookkeeping templates you find on these web pages.

Excel Bookkeeping Template
These convenient excel bookkeeping templates are great when you don't want to spend a lot of money on accounting software when getting started. These basic forms are provided for you in an easy to use Microsoft Excel Bookkeeping Template.
Includes a free sample balance sheet template as well as two sole proprietor (Schedule C) profit and loss income and expense spreadsheets. The first of which is for very small start-up businesses with under 50 transactions. The second is for mid size businesses with under 100 transactions.
Rather than having to purchase bookkeeping software such as Quickbooks, you can get started right away with the excel software you already have utilizing these free and inexpensive excel bookkeeping spreadsheet templates.
CLICK HERE to check out the Excel Bookkeeping Template
Quickbooks Bookkeeping Forms
Here you will find snapshot views of QuickBooks Bookkeeping Forms. These will show you how your bookkeeping forms should look. Includes a sample Quickbooks balance sheet, sample Quickbooks profit & loss statement, sample quickbooks cash flow statement, sample quickbooks accounts payable aging report, and a sample accounts receivable aging report.
Remember, you can always use the QuickBooks software instead of doing your bookkeeping the old fashioned manual way.
CLICK HERE to see the Quickbooks Bookkeeping Forms
CLICK HERE to go to the Quickbooks Accounting Software page
Income Tax Deductions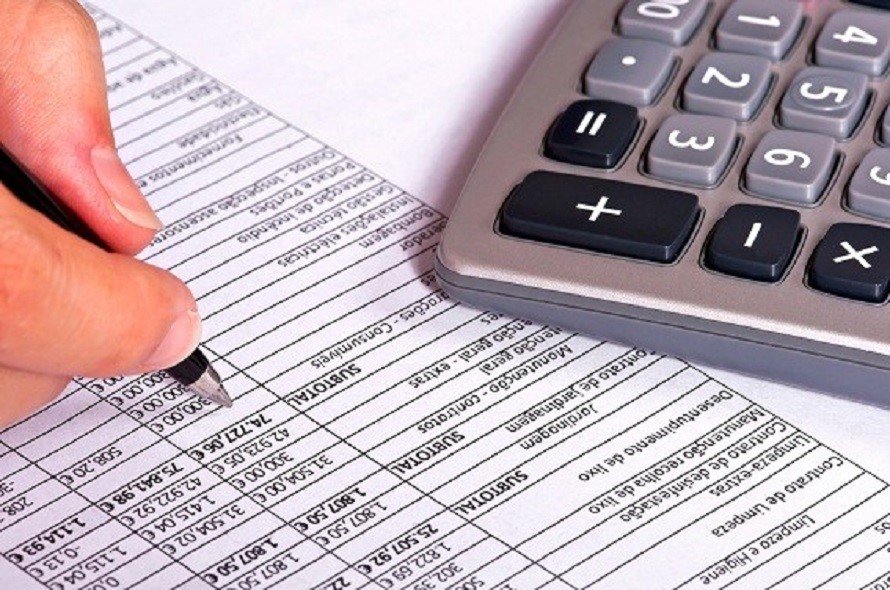 Tax time can leave you full of questions about what kinds of expenses are deductible. The income tax forms and tax deduction lists you find here will help you determine your income tax deductions.
Includes tax deduction lists for firefighters, business professionals, airline personnel, day care providers, law enforcement, hairstylists, truckers, educators and more!
Download your free Income Tax Deductions forms here
Bookkeeping Job Description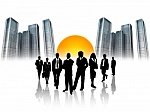 This Bookkeeping Job Description form is an outline of a standard bookkeeping or accounting job description. You can use this bookkeeper job description form by copying, cutting, pasting and changing it as necessary to fit your own business needs.
CLICK HERE to read the sample Bookkeeping Job Description
Bookkeeping Supplies Stores

Bookkeeping Questions and Answers

Bookkeeping 101 Articles
Please come back soon, or sign up for the Bookkeeping Basics Blog to stay up-to-date with new pages as they become available.


Please subscribe to my monthly newsletter, Bookkeeping Basics E-zine. It tells you each month about the new information that I have added, including some great tips and advice from myself and other Bookkeeping Basics readers.


Return from Basic Bookkeeping Forms, to Home Page


Like Bookkeeping-Basics.net?
How to Start a Bookkeeping Business