Bookkeeping Ledger

Maintain Accurate Records
A good bookkeeping ledger will allow you to maintain accurate records by helping to keep your monthly expenses organized and logged all in one place for easy reference.
It will have rows on the left where you can write down a description of the transaction and columns across the top for the different types of revenue and expense categories.
Bookkeeping Ledger
A Bookkeeping Log, also known as a general ledger, is a fundamental tool used in accounting to record and track financial transactions. It serves as a central repository for organizing, classifying, and summarizing all the financial activities of a business.
The primary purpose of an accounting log is to maintain a detailed and chronological record of each transaction, including both revenue and expenses. It provides a comprehensive overview of the company's financial activities, enabling an accurate profit and loss statement, financial reporting and analysis.
Key functions and uses of a bookkeeping ledger include:
Recording Transactions: The ledger is used to record all financial transactions, such as sales, purchases, expenses, and payments. Each transaction is categorized and entered into the appropriate accounts within the ledger, ensuring a complete and accurate record of the company's financial activities.
Tracking Accounts: The ledger tracks various accounting accounts, including assets, liabilities, equity, revenue, and expenses. Each account has a designated section within the ledger, where all related transactions are recorded. This allows for easy tracking and monitoring of account balances.
Posting Entries: The business planner and bookkeeping journal serves as a reference point for posting journal entries. Journal entries, which summarize individual transactions, are transferred or "posted" from the journal to the respective accounts in the ledger. This ensures that all transactions are accurately recorded in the appropriate accounts.
Generating Financial Statements: By consolidating information from different ledger accounts, financial statements such as the balance sheet, income statement, and cash flow statement can be prepared. These statements provide a snapshot of the company's financial position, performance, and cash flow.
Analyzing Financial Data: The ledger provides a wealth of data that can be analyzed to gain insights into the financial health of the business. By reviewing account balances and transaction details, bookkeepers and accountants can identify trends, patterns, and discrepancies, enabling better decision-making and strategic planning.
Facilitating Audits and Compliance: A well-maintained ledger serves as a reliable source of financial information during audits and ensures compliance with accounting standards and regulations. It provides transparency and supports the accuracy and integrity of financial records.
In summary, a bookkeeping ledger is a foundational tool that allows for the systematic recording, organization, and analysis of financial transactions within a business. It serves as the backbone of the bookkeeping process, providing a comprehensive view of the company's financial activities and supporting accurate financial reporting and decision-making.
Business Ledgers
I would only recommend using a bookkeeping supplies accounting register for a small start-up business in the beginning.
Otherwise, as you start to grow, you will probably want to upgrade to a computer software program like QuickBooks accounting software to help save you valuable time to invest in other areas of your business.
Take a look below for some recommended Finance Journals. 

Here you have the standard Wilson Jones Ring Ledger bookkeeping journal for your monthly record-keeping. It is a type of a ledger that offers a total and complete bookkeeping journal system.
It is great for starting out with a new business or rental property.This simplified ledger bookkeeping system includes a six-ring, 3/8" ring diameter binder, extra ledger sheets, and A to Z indexes.
It has 24 lb. of ledger sheets printed on both sides in green ink and is set up for Accounts Payable and Account Receivable, with Debit/Credit/Balance columns. The ledger sheets are refillable with Wilson Jones stock #W758-50A

---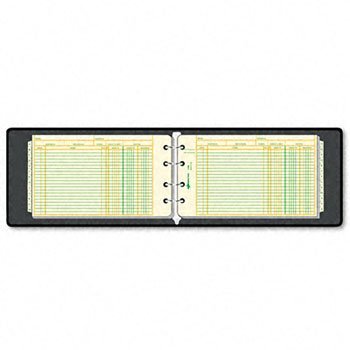 Bookkeeping Journal
This is the Natural Brand Four-Ring Bookkeeping Journal Ledger Binder Kit. This is another total and complete ledger bookkeeping outfit featuring a four-ring, 1" capacity binder for easy sheet changes.
It includes 100 mini-ledger Debit-Credit-Balance Sheets and an A-Z index. The Global Product Type is Ledgers/Journals-Ledger Binder Kit; Ledgers/Journals; Type Ledger Binder Kit; Pages Per Book 100.

---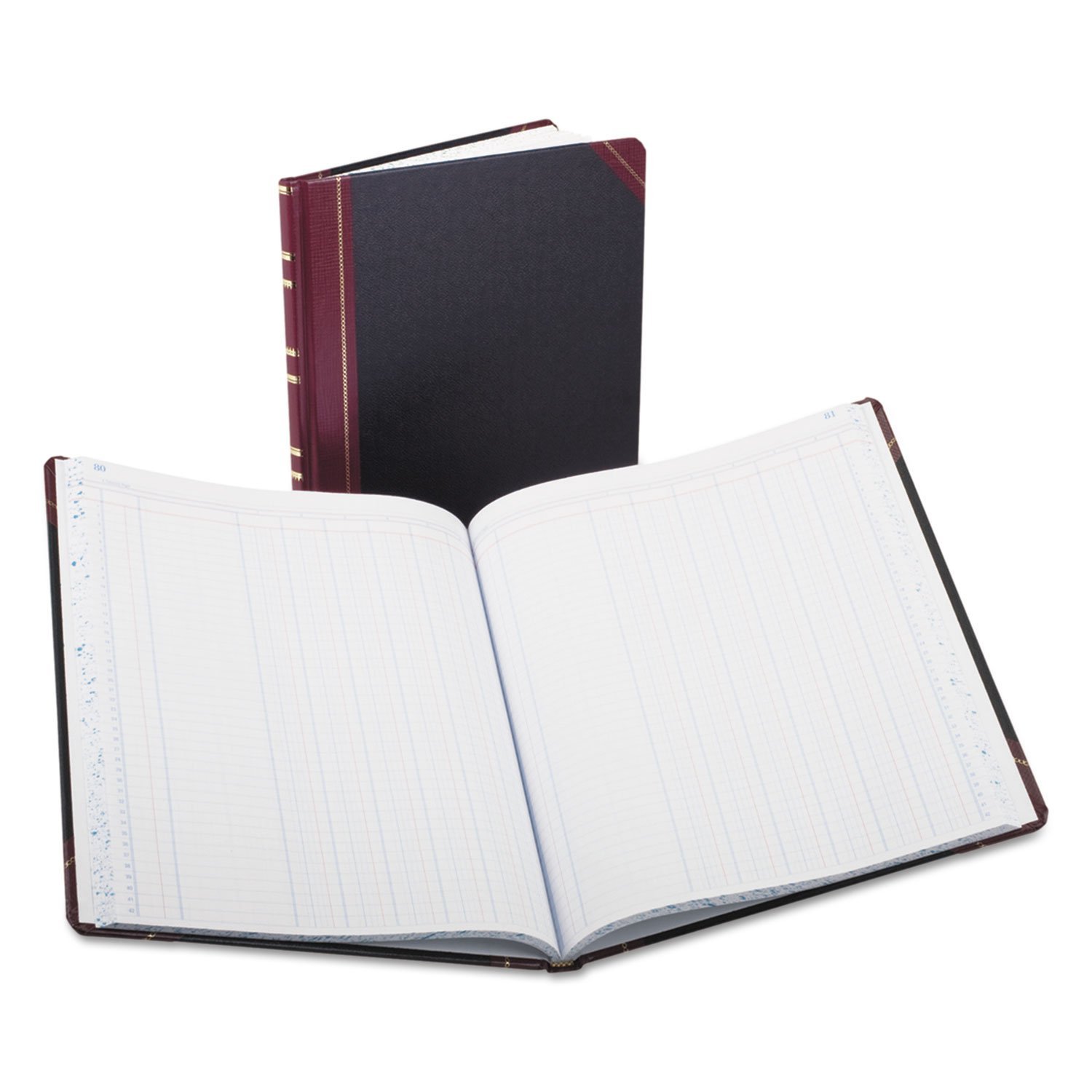 Recordkeeping
The Boorum & Pease Bookkeeping Journal Ledger comes as a full featured bound book. It is Smyth sewn for durability and a flatter writing surface at binding margin.
It has premium white, acid-free paper and permanent, waterproof inks that help preserve the information you record. 
There are numbered pages, and it is undated for the ultimate in accounting flexibility.
It also includes a Table of Contents page to help find exactly what you have written where and a place-marking ribbon to help you find where you left off.

---
Bookkeeping Supplies
Bookkeeping Articles
Bookkeeping Questions & Answers
Return to the Bookkeeping Supplies Store

Return  to Bookkeeping Basics Home Page

Like Bookkeeping-Basics.net?