Bookkeeping Tutorial

How To Do Bookkeeping

Welcome to my Bookkeeping Tutorial page. These bookkeeping tutorials and bookkeeping courses are basic free accounting tutorials that will teach and visually show you by video how to do all the different aspects of bookkeeping.
Each of the basic tutorials and online accounting courses are presented as a written article outlining how to perform a bookkeeping or accounting function.

In addition to each of the accounting tutorial articles, I have included a video series of me personally teaching and visually showing you how to do the different aspects of bookkeeping in the QuickBooks accounting software.

Bookkeeping Tutorial

The video series are presented in 1-2 minute segments and start with an introduction on the bookkeeping topic, followed by the first steps and then preceded by the final steps in how to perform the particular bookkeeping function in Quickbooks.
The Quickbooks accounting software was chosen as this is the most user friendly and affordable bookkeeping software for tracking business income and expense transactions other than using an Excel Bookkeeping Template.
Happy learning!
Accounting Chart of Accounts
Find out how to setup a COA accounting chart of accounts in Quickbooks. QuickBooks accounting software is one of the most user friendly, forgiving accounting software programs available. It is especially so when setting up the bookkeeping and accounting chart of accounts. QuickBooks makes it easy.
Learn how to setup the company, note additional accounts needed, about setting up account numbers, review editing & deleting and creating grouping and subaccounts.
Watch the Accounting Chart of Accounts tutorial
Bank Reconciliation
Discover the step-by-step process of reconciling a bank statement in QuickBooks, a crucial monthly task for bookkeeping. With QuickBooks, bank reconciliation becomes easier and more efficient through a streamlined and user-friendly process.
Understand the importance of the beginning balance and how to accurately input initial information. Explore the various reconciling items that need to be considered, such as deposits in transit, outstanding checks, and bank fees. Learn how to identify and address any discrepancies that may arise during the reconciliation process.
Additionally, discover effective techniques for balancing the bank statement to ensure accurate financial records and maintain the integrity of your bookkeeping efforts. QuickBooks provides a simplified approach to bank reconciliation, saving time and effort while maintaining accuracy in your financial management practices.
Account Payable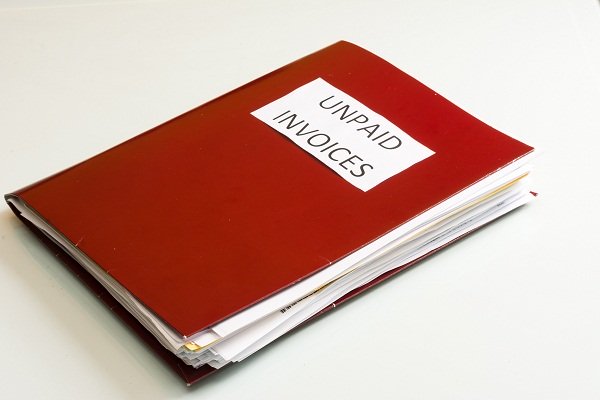 Ascertain how to efficiently manage accounts payable in QuickBooks, a vital aspect of any successful business. QuickBooks simplifies the process of paying and tracking bills, streamlining your accounts payable workflow.
Learn how to create purchase orders and invoices in QuickBooks, ensuring accurate documentation and facilitating seamless communication with vendors. Gain insights into entering bills into the system, accurately recording payables, due dates, and payment terms. Discover effective methods for paying bills through QuickBooks, including electronic payments, checks, or credit card payments.
By mastering accounts payable in QuickBooks, you can enhance efficiency, maintain strong vendor relationships, and effectively manage your cash flow. QuickBooks provides user-friendly tools that empower you to streamline your accounts payable processes and maintain accurate financial records for your business.
Account Receivable
Find out how to effectively manage accounts receivable in QuickBooks, a critical component that can greatly impact the success of your business. Accounts receivable is the lifeblood of a business, and efficiently tracking and collecting payments is vital for financial stability.
Although QuickBooks cannot guarantee that customers will pay their outstanding invoices, it provides powerful tools to simplify the recording and tracking of accounts receivable. Learn how to create accurate and professional invoices in QuickBooks, customize payment terms, and communicate payment expectations clearly to your customers.
Furthermore, explore the features and functionalities of QuickBooks Accounting Software that facilitate seamless payment management, such as recording payments received, applying credits, and reconciling customer balances. By leveraging QuickBooks for accounts receivable, you can streamline your invoicing process, improve cash flow, and minimize the risk of financial instability.
Effective accounts receivable management is essential for maintaining a healthy business. QuickBooks empowers you to efficiently track and collect payments, providing the tools and resources to streamline your accounts receivable processes and maintain accurate financial records for your business's success.
Accounting Course Online
Taking advantage of an accounting course online is a highly efficient and flexible approach to mastering bookkeeping and finance skills at your own pace, regardless of your location or schedule constraints.
The available online bookkeeping and accounting courses are thoughtfully organized into three distinct categories, providing tailored learning experiences to suit different skill levels and objectives. These categories offer a comprehensive range of courses, from introductory basics for beginners to advanced topics for seasoned professionals, ensuring that learners can find the most suitable course to meet their specific needs.
Accounting Definitions Flashcard E-Course
Would you like a more interactive learning experience? Then check out this new flashcard e-course tool offering 5 ways to learn!: 1) Flashcard, 2) Memorize, 3) Quiz, 4) Match, 5) Gravity. 

Questions And Answers
Like Bookkeeping-Basics.net?