Bookkeeping News

Automatic Accounting
Information Update System
This is the bookkeeping news, automatic bookkeeping and accounting information update system providing you with the latest announcements from Bookkeeping-Basics.net. You can also contribute your own articles.
It is getting a lot harder to keep on top of the latest news as the number of bookkeeping companies begins to rise, and more and more organizations are starting to provide service to this community.

I am working on making this easier for you. For example, I have set up an automatic news update system for you here that will continuously update you with the latest information.

Bookkeeping News
Bookkeeping News is pleased to introduce our new Automatic Accounting Info Update System, designed to revolutionize the way bookkeeping professionals stay updated with the latest financial and accounting course information and developments.
In the fast-paced world of accounting and bookkeeping, staying informed about changes in regulations, new accounting standards, and industry trends is crucial. Our Automatic Accounting Info Update System is a comprehensive platform that delivers real-time updates and relevant news directly to bookkeepers, ensuring they have the most accurate and up-to-date information at their fingertips.
Key features of our Automatic Accounting Info Update System include:
Real-Time Updates: Our system constantly monitors various sources, including regulatory bodies, accounting organizations, and reputable financial news outlets, to gather the latest information. Bookkeepers no longer need to spend hours manually searching for updates; our system automatically delivers the most relevant news directly to their devices.
Customized Notifications: Business owners can personalize their notification preferences to receive updates tailored to their specific interests and areas of expertise. Whether it's changes in tax laws, accounting standards, or industry-specific regulations, our system allows bookkeepers to select the topics they want to stay informed about, ensuring they receive the most relevant updates.
Easy Accessibility: The Automatic Accounting Info Update System is accessible through various platforms, including mobile devices, tablets, and desktop computers. When you need a bookkeeper, they can access the latest accounting information anytime, anywhere, making it convenient for professionals on the go or those working remotely.
Curated Content: Our team of experts curates the accounting information and news to ensure the highest quality and relevance. We strive to provide accurate, reliable, and valuable content that helps recordkeepers enhance their knowledge, stay compliant with regulations, and navigate the ever-changing accounting landscape.
Resource Library: In addition to real-time updates, our system includes a resource library that houses a wealth of educational materials, articles, guides, and best practices. Business owners can access a vast repository of valuable resources to deepen their understanding, enhance their skills, and address common bookkeeping challenges.
At Bookkeeping News, we are committed to empowering everyone with the tools and information they need to excel in their profession. Our Bookkeeping News page ensures that you are equipped with the latest knowledge, enabling you to provide the best possible service to your clients and stay ahead in the dynamic world of accounting.
Stay informed, stay up-to-date, and stay ahead with Bookkeeping News and our Automatic Accounting Info Update System. Subscribe to our Bookkeeping Ezine newsletter today and join the community of bookkeeping professionals who rely on us for their accounting news and information needs.
However, not only will I provide the latest bookkeeping information for you here, but I will review it and write commentary to help you understand what you read.
I will also make it quick and easy for you to contribute your own news that you have come across relating to bookkeeping.
Also, unlike most news services, I will make it simple to provide direct public commentary on news items as well through the Facebook comment box located at the bottom of this page.
To make it even easier for you, I have categorized some of the key topics, so that you can find news updates directly related to these popular topics as well:
Accounting News - Income Tax News
Do you have news that you would like to share? Just look below the "Latest News" section and you will see a news input form that you can use to send me your news information.
Directly below that you will see a list on news stories contributed by other visitors, along with key stories that I have chosen to highlight for you. Just click on the title of any of those items in order to get more details.
Latest Bookkeeping News

---
Have bookkeeping news or news commentary to share?
Do you know any news related to bookkeeping that you think should be shared but isn't here yet? This is where you can submit information about it.

I will add any news you let me know about and also provide a spot for other visitors to comment on it as well.
Bookkeeping News Highlights and Contributions
Click below to see news highlights, contributions and commentary from other visitors to this page...


Is the Biltmore Who's Who a Scam?






The Biltmore Who's Who is apparantly a hard cover book that is a member directory providing biographies and contact information. A certificate of achievement …

Bring Me The News - Trending Stories Not rated yet
Credit Bailout: Issuers Slashing Card Balances Published: June 15, 2009 The banks were bailed out last fall, the automobile companies last winter. …
Accounting News

It can be hard to stay on top of accounting and book keeping news. Sorting out the puzzle of accounting procedures is a huge task, let alone trying to solve the puzzle with proactive actions.
I have set up a process that will automatically update this page with the latest in news from around the world in order to make life easier for you.
CLICK HERE to read the latest Accounting News

Income Tax News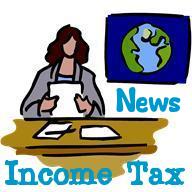 When you are trying to deal with your end of year income taxes, it can take all your energy just to get through the day. But one thing that can help is to stay on top of the latest tax news.
You never know when you can find out something that can help you during tax time. To make life easier for you, I have done the work of collecting the latest news on income taxes for you.
CLICK HERE to read the latest Income Tax News

---
Bookkeeping Questions And Answers

Like Bookkeeping-Basics.net?