Bookkeeping News

Automatic Accounting
News Update System
This is the bookkeeping news, automatic bookkeeping and accounting news update system providing you with the latest news. You can also contribute your own news about bookkeeping.
It is getting a lot harder to keep on top of the latest news as the number of bookkeeping companies begins to rise, and more and more organizations are starting to provide service to this community.

I am working on making this easier for you. For example, I have set up an automatic news update system for you here that will continuously update you with the latest information.

Bookkeeping News
However, not only will I provide the latest bookkeeping information for you here, but I will review it and write commentary to help you understand what you read.
I will also make it quick and easy for you to contribute your own news that you have come across relating to bookkeeping.
Also, unlike most news services, I will make it simple to provide direct public commentary on news items as well through the Facebook comment box located at the bottom of this page.
To make it even easier for you, I have categorized some of the key topics, so that you can find news updates directly related to these popular topics as well:
Accounting News - Income Tax News
Do you have news that you would like to share? Just look below the "Latest News" section and you will see a news input form that you can use to send me your news information.
Directly below that you will see a list on news stories contributed by other visitors, along with key stories that I have chosen to highlight for you. Just click on the title of any of those items in order to get more details.
Latest Bookkeeping News

---
Have bookkeeping news or news commentary to share?
Do you know any news related to bookkeeping that you think should be shared but isn't here yet? This is where you can submit information about it.

I will add any news you let me know about and also provide a spot for other visitors to comment on it as well.
Bookkeeping News Highlights and Contributions
Click below to see news highlights, contributions and commentary from other visitors to this page...


Accounting News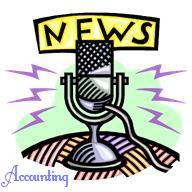 It can be hard to stay on top of accounting and book keeping news. Sorting out the puzzle of accounting procedures is a huge task, let alone trying to solve the puzzle with proactive actions.
I have set up a process that will automatically update this page with the latest in news from around the world in order to make life easier for you.
CLICK HERE to read the latest Accounting News

Income Tax News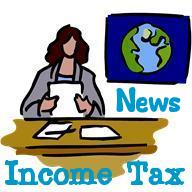 When you are trying to deal with your end of year income taxes, it can take all your energy just to get through the day. But one thing that can help is to stay on top of the latest tax news.
You never know when you can find out something that can help you during tax time. To make life easier for you, I have done the work of collecting the latest news on income taxes for you.
CLICK HERE to read the latest Income Tax News

---
Related Products
Bookkeeping Questions And Answers

Like Bookkeeping-Basics.net?