Accounting News
Automatic Financial
News Update System
This is the accounting news, automatic financial information update system providing you with the latest hot topics. You can also contribute your own financial information. 
It can be hard to stay on top of accounting and financial news. Sorting out the puzzle of accounting procedures is a huge task, let alone trying to solve the puzzle with proactive actions.
Accounting News
I have implemented an automated system here at Bookkeeping Basics that will continually refresh this page with the most up-to-date financial news from across the globe, aiming to simplify your life and keep you informed.
But that's not all – I won't just present you with the latest accounting information. I will go a step further and provide insightful commentary, offering my expertise to help you comprehend and analyze the news you read.
Stay ahead of the curve with Accounting News, where you can find a diverse range of financial stories carefully curated to keep you well-informed. From breaking news about regulatory changes to in-depth analyses of market trends, our page is designed to offer a comprehensive overview of the financial landscape.
In addition to providing the news, I will provide highlights and expert commentary that sheds light on the significance of each story. Whether it's deciphering the implications of new tax regulations or unraveling complex financial reports, my goal is to equip you with the knowledge and insights necessary to navigate the ever-changing world of accounting and finance.
By offering a combination of factual reporting and expert analysis, Accounting News aims to bridge the gap between information and understanding. I strive to present complex financial concepts in a clear and accessible manner, ensuring that you are not only aware of the latest developments but can also grasp their implications for your business or personal finances.
With regular updates and insightful commentary, Accounting News is your trusted source for staying informed and gaining a deeper understanding of the financial world. Be sure to check back often for the latest news stories, highlights, and my expert commentary to enhance your financial knowledge and decision-making.
At Bookkeeping-Basics.net, we are committed to empowering individuals and businesses with the information and resources needed to succeed in the world of finance. Visit our Accounting News page to stay informed, gain valuable insights, and stay ahead of the ever-evolving financial landscape.
Accounting News ~ Add a news story ~ Highlights and Commentary
Bookkeeping News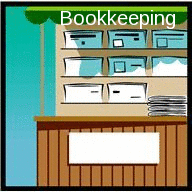 Bookkeeping News
I want to make it as effortless as possible for you to contribute your own news related to accounting and finance. You can easily share any news articles or updates you come across by using the submission form provided on this page.
In addition, unlike many news services, I provide a straightforward way for you to share your thoughts and insights on news items. Simply utilize the Facebook comment box located at the bottom of this page to engage in public discussions and express your opinions.
To enhance your browsing experience, I have categorized some of the main Bookkeeping Basics topics, making it convenient for you to access news updates directly related to these popular subjects. This way, you can quickly find information that aligns with your interests and stay up to date on the latest developments in those areas.
By fostering a collaborative and interactive environment, Bookkeeping News aims to create a platform where individuals like you can actively participate in shaping the discourse around accounting and finance. Your contributions, whether through sharing news or engaging in discussions, are invaluable in enriching the knowledge base and fostering a vibrant community of industry professionals and enthusiasts.
Join us in exploring the diverse world of accounting and finance news, sharing insights, and engaging with fellow readers. Together, we can stay informed, broaden our perspectives, and collectively contribute to the advancement of the field.
 Bookkeeping News - Income Tax News
Latest News

Do you have a news story you'd like to share? Simply scroll down to the "Latest News" section and you'll find a convenient news input form where you can submit your news information to me.
Right below that, you'll discover a compilation of news stories contributed by other visitors, as well as hand-picked key stories that I've selected to highlight for you. By clicking on the title of any of these items, you can access more in-depth details and insights.
At Accounting News, we value community engagement and diverse perspectives. We encourage you to share your news and contribute to the collective knowledge of our readers. Your input helps create a dynamic and interactive platform that benefits everyone seeking to stay informed and updated on the latest developments in the financial world.
Take advantage of this opportunity to engage with like-minded individuals and industry professionals. Together, we can foster a vibrant community where knowledge-sharing and collaboration thrive. So don't hesitate to submit your news or explore the stories shared by others—it's all part of creating a valuable resource for accounting and finance enthusiasts like you.
---
Have accounting news or news commentary to share?
Do you know any news related to accounting that you think should be shared but isn't here yet? This is where you can submit information about it.

I will add any news you let me know about and also provide a spot for other visitors to comment on it as well.
Accounting News Highlights and Contributions
Click below to see news highlights, contributions and commentary from other visitors to this page...


Bookkeeping News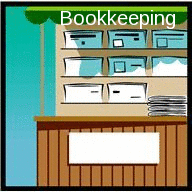 It can be hard to stay on top of bookkeeping news also. Sorting out the puzzle of bookkeeping procedures is also a huge task, in addition to trying to solve the puzzle by being proactive.
I have set up a process that will automatically update this page with the latest in bookkeeping news from around the world in order to make life easier for you.
CLICK HERE to read the latest Bookkeeping News

Income Tax News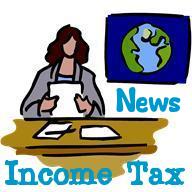 When you are trying to deal with your end of year income taxes, it can take all your energy just to get through the day. But one thing that can help is to stay on top of the latest tax news.
You never know when you can find out something that can help you during tax time. To make life easier for you, I have done the work of collecting the latest news on income taxes for you.
CLICK HERE to read the latest Income Tax News

---
Questions And Answers Pages

Like Bookkeeping-Basics.net?