Accounting Jokes

Favorite Bookkeeping, Finance & Money Funnies
This is the accounting jokes page, full of my favorite bookkeeping funnies. I've heard and read some great accounting jokes throughout the years. I never really feel like I fit the stereotypes, but who knows! Some of these definitely ring true for me and give me a good and needed chuckle from time to time.
I hope that you will enjoy these accounting funnies and bookkeeping jokes as well. Sometimes we just need a little laughter to relieve the stress and brighten our day!

There is also a form at the bottom of the page where you can submit your own bookkeeping and accounting jokes for the rest of us to enjoy. Your contributions are appreciated.
Accounting Jokes - Q & A
What's the definition of an accountant?
Someone who solves a problem you didn't know you had in a way you don't understand.

What do accountants suffer from that ordinary people don't?
Depreciation.

What's the most wicked thing a group of young accountants can do?
Go into town and gang-audit someone.

What's the definition of a good tax accountant?
Someone who has a loophole named after him.

What's the difference between an accountant and a lawyer?
The accountant knows he is boring.
Why did the blonde accountant stare at his glass of orange juice for three hours?
Because on the box it said Concentrate.

What do you call an accountant without a spreadsheet?
Lost.

When do accountants laugh out loud?
When somebody asks for a raise.

Why do accountants get excited on Saturdays?
They can wear casual clothes to work.

How does an accountant make a bold fashion statement?
He wears his grey suit instead of the blue.

If an accountant's husband can't get to sleep, what does he say?
Tell me about work today, dear. (My personal favorite!)

Bookkeeping Funnies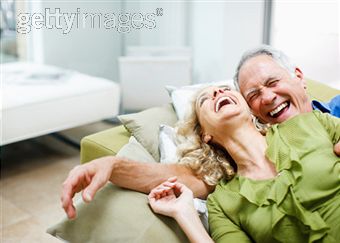 | | |
| --- | --- |
| My accountant told me that the only reason why my business is looking up is that it's flat on it's back. | |
---
| | |
| --- | --- |
| A fool and his money are soon audited. | |
---
| | |
| --- | --- |
| A businessman tells his friend that his company is looking for a new accountant. His friend asks, "Didn't your company hire a new accountant a few weeks ago?" The businessman replies, "That's the accountant we're looking for." | |
---
| | |
| --- | --- |
| An accountant is talking to the young child of one of his friends and says, "Do you know what I do?' "Daddy says you're a CPA." "That's right. Did he tell you what CPA stands for?" "Well, he says you're a Complete Pain in the Arse." | |
---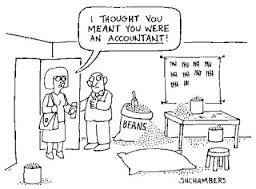 Bookkeeping Memes
The Bookkeeping Memes page is full of the best accounting and income tax funnies I have come across online.  
These will likely be appreciated the most by all the bookkeepers, accountants and income tax preparation experts out there than any other profession.
However, they should be funny and enjoyable for all.
See The Funny Accounting And Bookkeeping Memes Here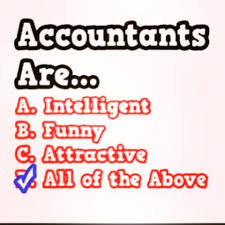 Have A Great Bookkeeping, Accounting, or Business Joke to Share?
Do you have a great joke about bookkeeping, accounting, business, work, etc..? Share it!
The Jokes Submitted by Other Visitors
Click below to see contributions from other visitors to this page...

---
Related Products
Bookkeeping and Tax Trivia 
Bookkeeping Supplies
Questions And Answers
Like Bookkeeping-Basics.net?