Bookkeeping Business Software
Helpful Accounting Programs
This is the Bookkeeping Business Software Store where you will find helpful bookkeeping and accounting programs for your personal and business bookkeeping needs.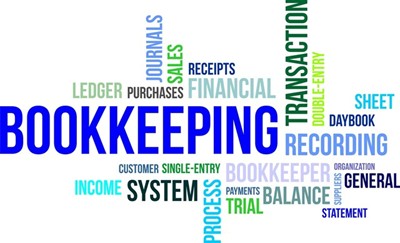 The Bookkeeping Business Software Store you have found here has whatever you're looking for in bookkeeping, accounting, income tax business software, small business accounting programs and web development programs. 
Whether it is an accounting or bookkeeping program to help you run your own business, income tax software for preparing your own income taxes or web development software for building your own small business website, any of the above, you will find it here.

Bookkeeping Business Software
Some of the more unique small business accounting programs include:

QuickBooks Pro 
Quicken Deluxe 
Quicken Home & Business 
Quicken Premier 
Quicken Starter Edition 
QuickBooks Simple Start Plus Pack
QuickBooks Pro for Mac 
PeachTree by Sage
QuickBooks Premier Accountant
QuickBooks Premier Contractor
Business Plan Writer Deluxe
Microsoft Office Accounting Professional
Microsoft Office Small Business Accounting
Microsoft Money
Avery Design Pro
Checkmark Payroll
and Many, Many More!!
When you purchase from this page, you are actually purchasing from Amazon.com so you can rest assured. As all orders go through Amazon's secure order server, it makes it so you can purchase with confidence as well as ease.

If you are shopping for something on Amazon.com, that is not in the above Bookkeeping Software Store, click on one of the software programs below and you'll go to a new screen where you can search for anything at Amazon.com 

Accounting Office Software
Here you will find all the most popular business and office bookkeeping and accounting software such as Quickbooks, MicroSoft Excel, MiscroSoft Access, Office 365, Windows and more. 
---
Sage 50 Quantum Bookkeeping Business Software
Sage 50 Quantum Bookkeeping Business Software is a primary accounting software that is not a subscription which means you can keep using it after the initial support agreement expires.
It offers the perfect combination of affordability and functionality for big business. It gives industry specific use for construction, manufacturing and distribution.
It helps manage your accounting, customers, services, inventory, employees and jobs all in one centralized bookkeeping system. The Payroll option gives you peace of mind when paying employees and can take the worry out of tax withholding and reporting.  Year end will be even easier by using the W-2 service to print and deliver forms to all employees.
The entire system is designed to be fully compliant with generally accepted accounting principles (GAAP) by providing features and checkpoints that keep everything accurate and secure when running your business.

---
Bookkeeping Supplies Stores
Bookkeeping Questions and Answers
Related Products
Like Bookkeeping-Basics.net?