Bookkeeping Software

Business Online Store
The Bookkeeping Software Store is a one-stop destination for businesses and individuals seeking reliable and efficient bookkeeping supplies and accounting solutions. This online store offers a wide range of options designed to simplify financial record-keeping, streamline accounting processes, and enhance overall financial management.
You will find a diverse selection of industry-leading accounting products from reputable providers. These options cater to various business sizes, industries, and specific needs, ensuring that customers can find the perfect solution to meet their unique requirements.

The store's user-friendly interface allows customers to browse through an extensive collection of bookkeeping software, compare features and pricing plans, and make informed decisions based on their specific needs. Detailed product descriptions, customer reviews, and ratings provide valuable insights to help customers choose the software that aligns with their business goals and objectives.
Bookkeeping Software
Bookkeeping software has revolutionized the way businesses manage their financial records. This powerful tool automates various bookkeeping tasks, streamlines processes, and provides accurate and organized financial data. Here is an overview of bookkeeping software and its key features:
Bookkeeping software is specifically designed to simplify and optimize the recording, tracking, and reporting of financial transactions. It replaces manual bookkeeping methods, such as paper-based ledgers or spreadsheets, with a digital solution that offers greater efficiency, accuracy, and convenience.
Key features of bookkeeping software include:
Financial Transaction Recording: Bookkeeping software allows users to record various financial transactions, such as sales, purchases, expenses, and payments, in a systematic manner. This ensures accurate and up-to-date financial records.
Bank Reconciliation: The software enables easy reconciliation of bank statements by automatically importing and matching transactions with corresponding entries in the system. This helps identify discrepancies and maintain accurate cash balances.
Invoicing and Accounts Receivable: Bookkeeping software allows businesses to generate professional invoices, track outstanding payments, and manage accounts receivable. It automates invoice creation, payment reminders, and provides a clear overview of receivables.
Expense Tracking and Accounts Payable: The software simplifies expense tracking by categorizing and recording expenses. It also facilitates managing accounts payable, ensuring timely payment of bills and avoiding late fees.
Financial Reporting: Bookkeeping software generates various financial reports, including income statements, balance sheets, cash flow statements, and customized reports. These reports provide valuable insights into the business's financial health, profitability, and liquidity.
Integration and Automation: Many bookkeeping software options integrate with other business tools, such as payment processors, payroll systems, and inventory management software. This allows for seamless data transfer and reduces manual data entry.
Data Security: Bookkeeping software ensures the security and confidentiality of financial data through robust encryption, user access controls, and regular data backups. This protects sensitive financial information from unauthorized access or loss.
Scalability: Bookkeeping software is scalable, accommodating the growth of businesses. It can handle increased transaction volumes, additional users, and the expansion of business operations.
Bookkeeping software offers numerous benefits, including increased accuracy, time savings, improved financial analysis, and enhanced compliance with tax regulations. It empowers businesses to make informed decisions based on real-time financial data, minimizes errors, and simplifies financial management processes.
Popular bookkeeping software options include QuickBooks, Xero, Wave, Zoho Books, and FreshBooks. Each software has its unique features and pricing plans, allowing businesses to choose the one that best fits their specific needs and budget.
Overall, bookkeeping software has transformed the way businesses manage their financial records, providing efficiency, accuracy, and valuable insights. It is an essential tool for businesses of all sizes, streamlining bookkeeping processes and enabling better financial management.
Business Bookkeeping Software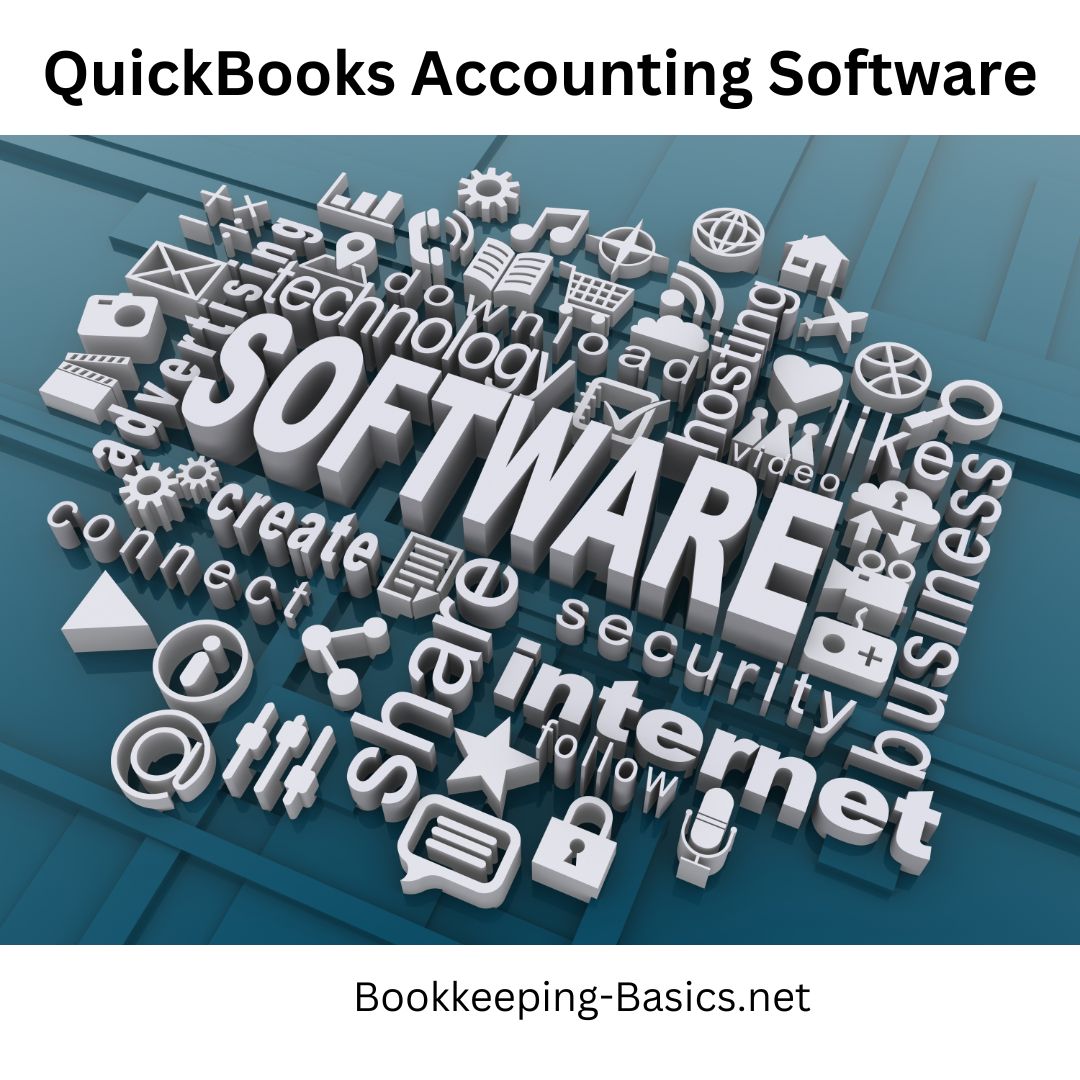 QuickBooks Accounting Software Solutions
Some of the more unique products include:
Bookkeeper
Big E-Z Monthly Bookkeeping for Microsoft Excel
Peachtree Premium Accounting for Non-Profits
Quicken Home & Business
Peachtree Complete Accounting
Quickbooks Premier Accountant
Learning Quickbooks Interactive Training
Sage 50
TurboTax Deluxe Federal & State
TurboTax Estimated Taxes Quarterly Income Tax Filer
TaxCut
Web Easy 7.0 Professional
WebPlus X2 Website Maker
Microsoft Office Small Business Accounting
Microsoft Money
ACT! by Sage
iBank
and Many, More!!
When you purchase from this page, you are actually purchasing from Amazon.com. All orders go through Amazon's secure order server. 
Additional Software
If you are shopping for something on Amazon.com, that is not in the above Bookkeeping and Accounting Software Store, click on one of the software programs below and you'll go to a new screen where you can search for anything at Amazon.com.

Bookkeeping Tutorials
I have included a video series of me personally teaching and visually showing you how to do the different aspects of bookkeeping in the Quickbooks accounting software. The video series are presented in 1-2 minute segments and start with an introduction on the bookkeeping topic, followed by the first steps and then preceded by the final steps in how to perform the particular bookkeeping function in QuickBooks.
In the videos you will learn about things such as setting up the Chart of Accounts, Accounts Payable, Accounts Receivable, and Bank Reconciliations on our bookkeeping tutorials page. For example with the chart of accounts you can learn how to setup the company, note additional accounts needed, about setting up account numbers, review editing & deleting and creating grouping and sub-accounts.
Helpful Bookkeeping Information
For bank reconciliations you can learn about the beginning balance, initial information to input, reconciling items, other discrepancies and balancing. 
Or learn about creating purchase orders and invoices, entering bills and paying bills in accounts payable as well as about invoicing and making payments in accounts receivable.  
Otherwise you can click on any of the links below to shop at our other online stores, to find out more about the bookkeeping services we provide or to ask any question you might have about accounting and income taxes.
More Online Bookkeeping Stores
Bookkeeping Services
Bookkeeping 101
Bookkeeping Questions and Answers
Like Bookkeeping-Basics.net?