Office Art

Best Selling Office Decor
Office art is an important aspect of your business to take into consideration. The atmosphere of your office and the artwork displayed in it plays a big role in the overall experience of your clients.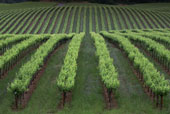 I am a water person and love beaches and the outdoors, so I have a couple of great water, sand, boat and palm trees type pictures in my bookkeeping and income tax office to help promote a more relaxed atmosphere.
The idea is that this in turn helps me and my clients to have a more pleasant and relaxing tax experience, which is a super benefit as most people consider tax preparation to be really stressful.
Included below is a preview of the best selling art for office decor. Just click on the office art picture you like for more information and a bigger view. Or,...
Click here to view my Abstract Artwork store
Click here to view my Motivational Art store

Office Art

Office Art Search
You can also do a search for other kinds of artwork. Just enter the kind of art you prefer in the Search Box above. All items are presented in partnership with Art.com, so you can be confident that your purchase is secure.

Office Decor
Some of the more unique artwork for office decor includes:
Warmth by Volk
Agave by Jillian David
Just Between Us by Ford Smith
Almond Branches in Bloom, San Remy, c.1890 by Vincent Van Gogh
Gold Swirls by Lisa Kowalski
Morning Luster I by Mike Klung
Cigar Bar by Brent Lynch
Evening Lounge by Brent Lynch
Mediterranean Gold by Michael O'Toole
Poppy Nine Patch by Don Li-Leger
Singing Butler by Jack Vettriano
The Dog by Pablo Picasso
World Political Map, Executive Style
Ballooning Over Paris by Isiah Lane
Symphony in Red and Khaki II by Laurie Maitland
Kenya by Lazlo Emmerich
Cultured Scope by Patricia
and Many, Many More!!

More Online Stores
Questions And Answers
Related Products
Like Bookkeeping-Basics.net?