Business Accounting

Online Store
The business accounting online store has whatever you are looking for in bookkeeping supplies software, merchandise and products.
Whether it is an accounting software program for business clients, bookkeeping software for personal use or full functionality multiuser office products, whatever it is it can be found below.

Business Accounting Merchandise
There are various useful products and merchandise available that can enhance and streamline business bookkeeping processes. These products are designed to simplify tasks, improve accuracy, and save time for accounting professionals. Here are some examples of useful products and merchandise for business accounting:
Accounting Software: Bookkeeping supplies software applications, such as QuickBooks, Xero, or FreshBooks, are essential tools for businesses of all sizes. These software solutions automate many accounting tasks, including bookkeeping, invoicing, financial reporting, and expense tracking. They offer features like bank account integration, customizable chart of accounts, and tax preparation capabilities.
Receipt Scanners: Receipt scanners, such as portable document scanners or smartphone apps, can digitize paper receipts and invoices. This enables efficient storage and organization of financial documents, streamlining expense tracking and reducing the risk of losing important receipts. Some scanners can also extract relevant data from receipts and automatically categorize expenses.
Payroll Systems: Payroll systems simplify the process of managing employee wages, taxes, and benefits. These systems automate payroll calculations, tax withholdings, and direct deposit payments. They help ensure accurate and timely payroll processing, compliance with tax regulations, and generation of employee pay stubs and reports.
Time Tracking Tools: Time tracking tools assist businesses in tracking employee hours worked, project hours, and billable time. These tools can integrate with payroll and accounting systems, enabling accurate calculation of wages, project costs, and client billing. They provide insights into employee productivity, project profitability, and resource allocation.
Expense Management Apps: Expense management apps, like Expensify or Concur, simplify the tracking, submission, and approval of business expenses. These apps allow employees to capture receipts, categorize expenses, and submit expense reports digitally. Managers can review and approve expenses, and the data can seamlessly integrate with accounting systems for reimbursement and financial reporting.
Cloud Storage Solutions: Cloud storage platforms, such as Google Drive, Dropbox, or Microsoft OneDrive, offer secure and convenient storage of accounting documents and files. These platforms enable easy collaboration, document sharing, and remote access to financial information. Cloud storage ensures data backup and minimizes the risk of data loss due to hardware failures or disasters.
Financial Analysis Tools: Financial analysis tools, such as Excel or specialized financial software, provide advanced data analysis capabilities. These tools help in budgeting, financial forecasting, trend analysis, and ratio calculations. They enable businesses to generate insightful financial reports and make data-driven decisions.
Security Measures: Security measures, including antivirus software, firewalls, and secure data storage solutions, are crucial for protecting sensitive financial information. These measures safeguard against data breaches, unauthorized access, and other cybersecurity threats that could compromise financial data integrity.
When selecting products and merchandise for business accounting, consider factors such as the specific needs of your business, scalability, integration capabilities, user-friendliness, and customer support. It is advisable to conduct research, read reviews, and consult with accounting professionals to identify the most suitable products and merchandise for your accounting requirements.
Use the scroll bar above to scroll to the right and see your Amazon Wish List; search for other products; or see product reviews. You can also click on the "Books" and then "DVD" categories if interested in them.

Unique Products
Some of the more unique products include:
Quickbooks Pro
Quicken Home & Business
Peachtree by Sage Professional Accounting
Microsoft Office Accounting Professional
My Invoices & Estimates Deluxe
Microsoft Office XP, Small Business Edition
Credit Repair, by Robin Leonard
ACT! by Sage for Real Estate
Peachtree by Sage Complete Accounting
Bookkeeper
Microsoft Office Accounting Professional 3 User License
ACT! by Sage Premium for Real Estate
Peachtree Premium Accounting for Construction
Peachtree Premium Accounting for Non Profits
Mastering Peachtree Made Easy
Microsoft Office Accounting Professional Training CD
Big E-Z Books, Business Edition
and Many, More!!
When you purchase from this page, you are actually purchasing from Amazon.com. All orders go through Amazon's secure order server. 
For other accounting options check out our Bookkeeping Basics Online Store.  If you have any questions, please contact me.

Business Bookkeeping Tutorials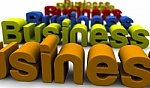 I have included a video series of me personally teaching and visually showing you how to do the different aspects of bookkeeping in the Quickbooks accounting software. The video series are presented in 1-2 minute segments and start with an introduction on the bookkeeping topic, followed by the first steps and then preceded by the final steps in how to perform the particular bookkeeping function in QuickBooks.
In the videos you will learn about things such as setting up the Chart of Accounts, Accounts Payable, Accounts Receivable, and Bank Reconciliations on our bookkeeping tutorials page. For example with the chart of accounts you can learn how to setup the company, note additional accounts needed, about setting up account numbers, review editing & deleting and creating grouping and subaccounts.
For bank reconciliations you can learn about the beginning balance, initial information to input, reconciling items, other discrepancies and balancing. Or learn about creating purchase orders and invoices, entering bills and paying bills in accounts payable as well as about invoicing and making payments in accounts receivable.  
More Online Stores
Questions And Answers
Like Bookkeeping-Basics.net?