Business Accounting
Online Store

The business accounting online store has whatever you are looking for in Business software, merchandise and products.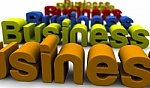 Whether it is a bookkeeping program for business clients, accounting software for personal use or full functionality multi user office products, whatever it is it can be found below.

Business Accounting Merchandise
Use the scroll bar above to scroll to the right and see your Amazon Wish List; search for other products; or see product reviews. You can also click on the "Books" and then "DVD" categories if interested in them.

Unique Products
Some of the more unique products include:
Quickbooks Pro
Quicken Home & Business
Peachtree by Sage Professional Accounting
Microsoft Office Accounting Professional
My Invoices & Estimates Deluxe
Microsoft Office XP, Small Business Edition
Credit Repair, by Robin Leonard
ACT! by Sage for Real Estate
Peachtree by Sage Complete Accounting
Bookkeeper
Microsoft Office Accounting Professional 3 User License
ACT! by Sage Premium for Real Estate
Peachtree Premium Accounting for Construction
Peachtree Premium Accounting for Non Profits
Mastering Peachtree Made Easy
Microsoft Office Accounting Professional Training CD
Big E-Z Books, Business Edition
and Many, More!!
When you purchase from this page, you are actually purchasing from Amazon.com. All orders go through Amazon's secure order server. 
For other Accounting options check out our Bookkeeping Basics Online Store.  If you have any questions, please Contact Us.

Bookkeeping Tutorials
I have included a video series of me personally teaching and visually showing you how to do the different aspects of bookkeeping in the Quickbooks accounting software. The video series are presented in 1-2 minute segments and start with an introduction on the bookkeeping topic, followed by the first steps and then preceded by the final steps in how to perform the particular bookkeeping function in QuickBooks.
In the videos you will learn about things such as setting up the Chart of Accounts, Accounts Payable, Accounts Receivable, and Bank Reconciliations on our bookkeeping tutorials page. For example with the chart of accounts you can learn how to setup the company, note additional accounts needed, about setting up account numbers, review editing & deleting and creating grouping and subaccounts.
For bank reconciliations you can learn about the beginning balance, initial information to input, reconciling items, other discrepancies and balancing. Or learn about creating purchase orders and invoices, entering bills and paying bills in accounts payable as well as about invoicing and making payments in accounts receivable.  
More Online Stores
Questions And Answers
Related Products
Like Bookkeeping-Basics.net?