High Consumer Debts Illustrate Need for Personal Bookkeeping Services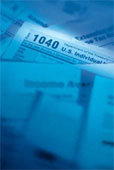 Rising consumer debts show the need for personal bookkeeping services is higher than ever. Here are some findings consumers should be aware of.
Recent data from the United States Bureau of Labor Statistics paints an encouraging outlook for the United States economy. U.S. GDP reportedly grew 5% in the last quarter, which is the highest in 11 years. Job creation has been the strongest since the early 1990s. However, despite the nearly unprecedentedly positive data, American consumers are struggling with wage stagnation and growing debts.
Many citizens clearly need to use personal bookkeeping services to protect themselves. The demand for these services in Petaluma and other parts of Sonoma County is increasingly along with the need for professional bookkeepers.
The Growing Need for Personal Bookkeeping Services
The benefits consumers were hoping to realize from the economic recovery still have not transpired, so consumers will need to take new measures to manage their personal finances. A recent study from the National Foundation for Credit Counselling and Experian shows that most Americans still have significant trouble managing a budget and keeping their debt in check, which proves that they need to utilize personal bookkeeping services. Here are some important findings highlighted in the study:
61% of American adults do not have a household budget

One in three U.S. adults do not save any money for retirement

One in three adults struggle to pay off their credit card debt each month

15% of Americans have over $2,500 in credit card debt every month
There are several reasons that Americans struggle to keep themselves afloat. The problem is often blamed on wage stagnation, because consumer incomes have barely budged over the last few years. The Department of Labor reports that consumer incomes only increased 1.7% through November of last year, which is anemic after adjusting for inflation.
However, the problem also arises from the fact that consumers are taking on too much debt. These consumers should use personal bookkeeping services to monitor their debt levels to avoid future bankruptcies.
Unprecedented Debt Levels Peak Concerns
The stability of the economic recovery relies largely on consumer spending. Unfortunately, higher consumer spending won't be beneficial if it isn't sustainable. The NFCC study raised some concerns, but a number of other reports show that the problem is more serious than many people recognize.
New data from the Federal Reserve's Flow of Funds shows that consumer debt is now at a record high. While some rosy eyed experts feel that higher debt is indicative of an economic recovery, most feel that it reflects a new financial bubble. Elevated consumer debt between 1995 and 2008 played a key role in the global financial crisis, which is one of the reasons that so many experts are growing concerned.
Bankrate has been tracking consumer spending and saving for the last few years. The financial monitoring company found that 28% of consumers had more credit card debt than savings last February. More recent data indicates that the problem has probably worsened.
Consumers Need to Form Budgets and Manage Debts
Managing debt is one of the most important elements of personal financial management. Unfortunately, many consumers clearly lack the financial competencies needed to handle their own finances. They should consult with a professional bookkeeper to manage their money more effectively.
The biggest reason that consumers face financial problems appears to be lack of a balanced budget. Research has shown that consumers that formulate a sensible budget are far less likely to succumb to credit card debt, underfunded retirement accounts and other financial problems. Even otherwise intelligent consumers often need some direction, so should consider using a personal bookkeeper to assist them.
Horne Financial Can Help Manage Your Personal Finances
It is easy to blame corporate greed or wage stagnation for personal financial problems. However, while American consumers have faced some challenges in recent years, they have the ability to address many of their own financial problems. If you need assistance managing your personal finances, then please consider using our personal bookkeeping services in Rohnert Park. We look forward to helping you get on the right track!    
Related Products
Like Bookkeeping-Basics.net?