Bookkeeping 101 EBook
Get Complete Accounting Series
23 Page E-Book 
This Bookkeeping 101 EBook is a useful tool for business owners, bookkeepers, accountants and anyone responsible for household personal finances.
You can receive the complete Bookkeeping 101 accounting series in a 23 page E-Book for $4.97 along with all sorts of other accounting, business and financial goodies.
Follow the buy now button and you will immediately be taken to www.Paypal.com to purchase and receive your 23 page E-Book called Bookkeeping 101 For Business Professionals. 
Bookkeeping 101 Paperback Book
Get a FREE Kindle copy of Bookkeeping 101 For Business Professionals when you purchase the physical paperback book for $14.97 at Amazon.
Bookkeeping 101 For Business Professionals: Increase Your Accounting Skills And Create More Financial Stability And Wealth
Bookkeeping 101 EBook
Bookkeeping 101 - Chart of Accounts - The chart of accounts is the foundation of your bookkeeping system, so it is very important to have a good understanding of how it works. This is a great place to get started on your learning adventure.
Bookkeeping 101 - Accounts Payable - The accounts payable account is used to record the bills of a business that are outstanding and is also referred to as A/P which is Accounts Payable for short.
Bookkeeping 101 - Accounts Receivable - Accounts receivable is the term that bookkeepers and accountants use to refer to the outstanding money that is owed to you for sales that you have already made that haven't been paid for yet.
Bookkeeping 101 - Bank Reconciliation - Bank reconciliation is a necessary monthly bookkeeping task for any successful business or home financial system.
Bookkeeping 101 - Profit & Loss Statement - If you are like most new business owners just starting their business, you don't know how to read financial statements. And that can be detrimental to your success. But your business is going to be a success with what you learn!
Bookkeeping 101 - Balance Sheet - The balance sheet is a report that gives you a summary of the financial situation of a business on any given date. It will show you the value of your company's assets, liabilities, and equity.
PLUS:
Bookkeeping 101 Ezine

 - A free subscription to our newsletter which is filled with all kinds of bookkeeping, accounting and income tax tools and money saving advice, periodically delivered directly to your email in box.
Get Bookkeeping 101 E-Book
"Yes, I'm ready to receive
my 23 page Bookkeeping 101
Accounting Series E-Book Now"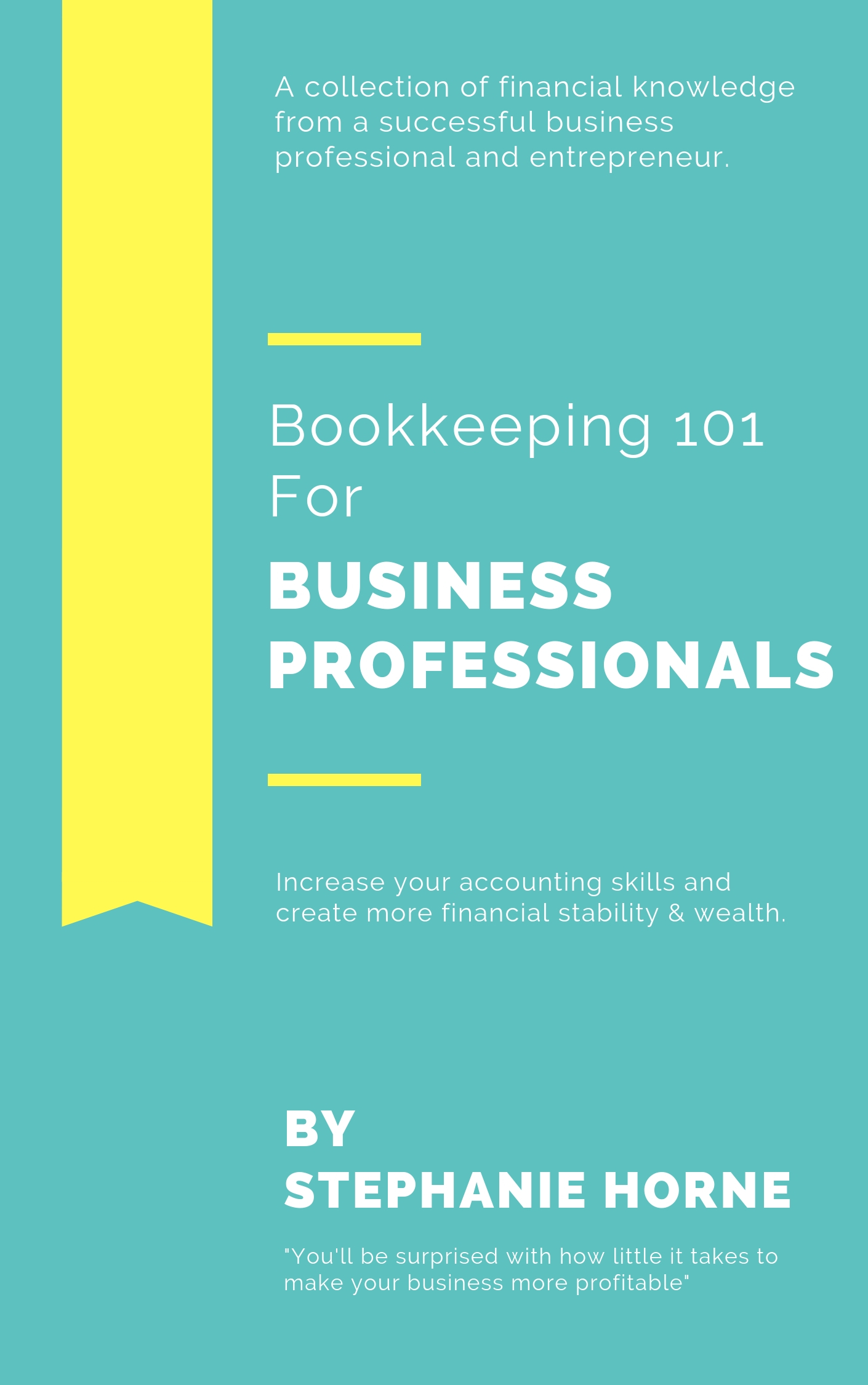 Bookkeeping 101 E-Book
More Bookkeeping 101
Bookkeeping Supplies