Chart of Accounts Questions and Answers
Optimize Your Accounting System
Welcome to the Chart of Accounts Questions and Answers page! Here, you will find a wealth of information and insights to help you navigate the intricacies of the COA in your accounting system.
The COA is a fundamental component of your financial record-keeping, organizing and categorizing your business transactions for accurate reporting and analysis. Whether you're a business owner, accountant, or aspiring bookkeeper, understanding the chart of accounts is essential for maintaining proper financial records and making informed financial decisions.
Chart of Accounts Questions and Answers
On this page, we have curated a collection of commonly asked questions about the chart of accounts, along with expert answers and practical advice. From the basics of setting up a chart of accounts to more advanced topics like customizing account codes and mapping financial statements, we've got you covered.
Explore our Q&A section to find answers to specific questions you may have, or simply browse through the content to deepen your knowledge and refine your understanding. We believe in providing clear and concise explanations that simplify complex concepts, ensuring that you gain the confidence and proficiency needed to manage your chart of accounts effectively.
Our aim is to empower you with the knowledge and tools to optimize your accounting system, streamline your financial processes, and gain valuable insights into your business's financial health. We want to equip you with the expertise to make informed decisions that contribute to your business's success and growth.
Remember, the chart of accounts is not a one-size-fits-all solution. Each business has its unique needs and requirements. The information shared here serves as a guide to help you tailor your accounting chart of accounts to suit your specific circumstances.
We invite you to dive into the world of chart of accounts through our comprehensive chart of accounts questions and answers section. Feel free to explore, ask further questions, and share your own insights and experiences with our community. Together, let's unravel the intricacies of the chart of accounts and harness its power to drive financial clarity and success.
Thank you for joining us on this journey of learning and discovery. We are excited to have you here, and we look forward to assisting you in unlocking the full potential of your chart of accounts!
Chart of Accounts Q&A - Why Choose Us?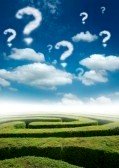 Questions
When it comes to finding reliable and comprehensive answers to your bookkeeping questions, Bookkeeping-Basics.net stands out as the go-to source. Here's why you should choose us as your trusted resource:
Expertise and Reliability: At Bookkeeping Basics, we take pride in our extensive knowledge and expertise in the field of bookkeeping. Our team of professionals, including experienced accountants and financial experts, curates the content on our website to ensure accuracy, reliability, and relevance. You can trust that the information provided is up-to-date and based on sound accounting principles.
User-Friendly Format: We understand that navigating complex accounting concepts can be overwhelming. That's why we present our content in a user-friendly format that is accessible to all. Our Q&A section is designed to address common questions in a clear and concise manner, making it easy for you to find the answers you're looking for without any unnecessary jargon or confusion.
Comprehensive Coverage: From basic bookkeeping principles to advanced topics, Bookkeeping-Basics.net covers a wide range of subjects related to bookkeeping and financial management. Whether you have questions about setting up a chart of accounts, understanding profit and loss statements, or managing payroll, you'll find valuable insights and guidance on our website.
Community Engagement: We believe in the power of community and learning from one another. Bookkeeping-Basics.net provides a platform for engagement and interaction. Alongside our Q&A section, we encourage users to share their own experiences, insights, and questions, creating a dynamic and supportive community of learners.
Constantly Updated Content: The world of finance and bookkeeping is ever evolving. To keep pace with the latest trends, regulations, and best practices, Bookkeeping-Basics.net regularly updates its content. We strive to provide you with the most current and relevant information, ensuring that you stay informed and equipped with the latest knowledge.
Focus on Practicality: Bookkeeping-Basics.net understands that theory alone is not enough. We emphasize the practical application of bookkeeping concepts, offering practical tips, real-world examples, and case studies to enhance your understanding. Our aim is to provide you with actionable insights that you can apply directly to your own bookkeeping processes.
Commitment to Financial Education: Above all, Bookkeeping-Basics.net is dedicated to promoting financial education and empowering individuals to make sound financial decisions if you would like to make a donation. We believe that everyone should have access to quality resources and information to enhance their financial literacy. By choosing Bookkeeping-Basics.net, you are supporting our mission to make financial knowledge accessible to all.
When you have bookkeeping questions, trust Bookkeeping-Basics.net as your reliable source for answers. With our expertise, user-friendly format, comprehensive coverage, community engagement, updated content, practical focus, and commitment to financial education, we are here to guide you on your bookkeeping journey.
Explore our chart of accounts questions and answers section and discover the valuable resources available to you. Join our community of learners and take control of your financial management. Choose Bookkeeping-Basics.net as your trusted partner in navigating the world of bookkeeping with confidence and competence.
Chart of Accounts Q&A - How It Works
Questions and Answers
User Questions: Users can submit their bookkeeping questions through the designated section on the Q&A page. These questions can cover a broad range of topics, such as bookkeeping principles, financial statements, accounting software, tax regulations, or any other aspect of bookkeeping and financial management.
Expert Answers: The Bookkeeping-Basics.net team, consisting of experienced accountants and financial experts, reviews and selects questions to be answered. They provide expert responses, offering clear explanations and practical solutions to address the user's query. The answers are based on sound accounting principles and aim to provide accurate and reliable information.
Search and Browse: Users can search the existing Q&A section to see if their question has already been answered. The Q&A page is organized in a user-friendly format, making it easy to browse through previously addressed topics and find relevant information.
Accessibility and Availability: The Q&A page is accessible to all users visiting Bookkeeping-Basics.net. It is available 24/7, allowing users to find answers at their convenience. Users can access the Q&A page through their web browser on various devices, including computers, tablets, and smartphones.
Additional Engagement: Alongside the Q&A section, users can engage with the Bookkeeping-Basics.net community by leaving comments, sharing their own insights, or asking follow-up questions. This fosters a collaborative learning environment where users can benefit from different perspectives and experiences.
Regular Updates: The Q&A page is periodically updated with new questions and answers to cover a wide range of bookkeeping topics. The Bookkeeping-Basics.net team strives to keep the content relevant, ensuring that users have access to the most current information.
By utilizing the Q&A page on Bookkeeping-Basics.net, users can gain valuable insights, find solutions to their bookkeeping challenges, and expand their knowledge in the field. The page serves as a valuable resource for both beginners and experienced individuals looking for specific guidance or clarification on various bookkeeping topics.
Please note that the Q&A page provides general information and guidance and should not be considered as a substitute for professional advice. Users are encouraged to consult with qualified professionals or accountants for personalized assistance and specific financial matters.
Bookkeeping-Basics.net is dedicated to providing reliable and practical information through its Q&A page, helping users navigate the world of bookkeeping with confidence and competence.
Have A Question About The Chart of Accounts?
Do you have a question about the Chart of Accounts? Share it!
What Other Visitors Have Said
Click below to see contributions from other visitors to this page...

Chart of Accounts Membership Revenue Not rated yet
My company just opened a gym and I need to classify on the chart of accounts the revenue from the memberships. Does the receivables get classified on …
Like Bookkeeping-Basics.net?