New Revenue Reporting Rule Are a Reason to Hire a Bookkeeping Company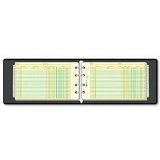 The Financial Accounting Standards Board (FASB) has introduced a series of new revenue reporting rules which will go into effect in 2017. The International Accounting Standards Board (IASB) will establish parallel practices for companies operating in Europe and many other countries. Every publicly traded company will be affected by the new rules by December 15, 2016
Private businesses will also need to be prepared for the new changes, because they will need to follow the new requirements on December 15, 2017. These businesses should hire a bookkeeping company that is familiar with the new rules to ensure compliance. They should also ask questions to make more informed bookkeeping decisions on their end.
Reasons to Hire a Bookkeeping Company for Revenue Reporting
Reading revenue reports has become increasingly difficult in the changing global economy. Since a growing number of companies have a multi-national presence, industry regulators recognized a need to create a more uniform framework across jurisdictions. The FASB and IASB have converged to create a universal standard for companies across the world.
The new requirements won't be implemented for another two years, but proactive companies are already becoming acclimated with them. They recognize that the new policies are rather complex and may not want to take the time to learn them on their own. These companies will probably opt to hire a bookkeeping company instead of relearning the revenue reporting standards.
How Significant Are These Changes?
Industry experts across the world recognize that the changes will be significant for many companies.    Dusty Stallings, a partner in PricewaterhouseCoopers told the New York Times that the changes will have an impact on virtually every company.
The new guidelines include provisions allowing companies to report their revenues earlier than traditional U.S. GAAP and IFRS guidelines allowed. Since companies will be allowed to report their revenues earlier, they will need to rely more heavily on estimates than finalized records. However, they will also need to be much more diligent about support their estimates, which includes creating footnotes to specify their assumptions and work more closely with their bookkeeping company to formulate them.
FASB Chairman Russell Golden has indicated that the changes are more than a reformed approach to recordkeeping. "Because there is a greater need to estimate, there is a greater need to disclose."
Golden said that there are a number of reasons that the rules have been revised. He pointed out that accounting practices often differed between industries, which often led to inconsistencies even among firms working with a disciplined bookkeeping company. Traditional GAAP practices also created significant problems for companies with elements in other jurisdictions and often gave them too much leeway to selectively report financial records.
Previous rules also often discouraged or even prohibited companies from following a standard practice even if they would have liked to. For example, revenue from software sales often had to be reported later than hardware, which created problems for companies that sold both.
Hans Hoogervorst, Chairman of the IASB, also feels that the new requirements are a significant improvement. However, while the new laws allow for a more consistent accounting and bookkeeping system, they can also lead to greater ambiguity. Arguably, the biggest challenge will be for firms to properly estimate outcomes. They will need to review contracts with customers and conduct probability analyses to determine expected outcomes, which will require them to study past financial records.
Speak With Your Bookkeeper or CPA About the New Rules
The new rules will create significant changes for companies that have extensively used the GAAP code. While they can get the hang of the new FASB revenue reporting standards over time, they should be cautious about trying to implement the new system on their own. Please feel free to contact us if you need a bookkeeping company to help you navigate the new requirements. We look forward to assisting you. 
Related Products
Like Bookkeeping-Basics.net?