Balance Sheet,
Assets = Liabilities + Owner's Equity

In short, a Balance Sheet is a report that gives you a summary of the financial situation of a business on any given date.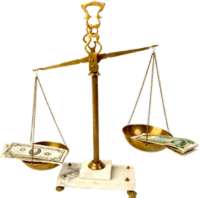 It will show you the total value of your company's assets, liabilities, and equity.
Interestingly enough, it got it's name because the total of the assets is always exactly equal (in balance)to the combined total of the liabilities and equity.
The formula looks like this: Assets = Liabilities + Owner's Equity. And is also known as the Accounting Equation.
---
There are many different bookkeeping accounts that appear on the report.
The different bookkeeping accounts you will find can be thought of as all of the things (including money) that you own and the debts that you owe.
This would include things like bank accounts, property (buildings), equipment, furniture and amounts that people owe you (Accounts Receivable).
This also includes all of your liabilities such as bank loans, credit cards, and amounts you owe to other people (Accounts Payable).
Additional types of bookkeeping accounts that you will find are the equity accounts. These indicate what your business is worth and include all of the money (investments) that the owners have put into the company.
The equity of your company is the total of all of your assets (what you own) minus the total of all of your liabilities (what you owe). This is also know as the net worth of your company.
Now the formula would look like this: Equity = Assets - Liabilities
---
A sample report might look something like this...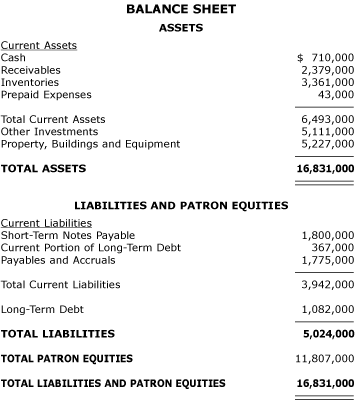 ---
---
Please check out the Bookkeeping Basics Blog to stay informed of changes to the Web site as they become available, and to get valuable tips and advice from myself and other bookkeeping basics readers.
Have A Question About The Balance Sheet?
Is there something more you would like to know about the Balance Sheet? Please share your question.. others may be wondering the same thing!
What Other Visitors Have Said
Click below to see contributions from other visitors to this page...

The Balance Sheet






Why do liabilities equal to total assests in the balance sheet?
Tax Return On A Balance Sheet






Hi, I have a question. I want to do bookkeeping for small businesses. If a company is s-prop and I need to do their books, do I need the tax return to …
Balance Sheet - Shares






When preparing a balance sheet and you have public shares to add to your assets, do you list them by the book value or the market value at your year end? …
School Balance Sheet Assignment Not rated yet
I have a school balance sheet assignment that I need help with. I would like to know why my balance sheet is not balancing.
Where To Show LLC Partner Payments Not rated yet
Where do you show paying llc partners out of the profits? We do not have a salary for the partners. We just divide up the profits once expenses are accounted …
Is Accounting Equation an Ideal or Reality? Not rated yet
I have a situation where my business went through a reasonable period. It has recently not been doing well. In the good times I bought assets which …
Adding to the Balance Sheet Not rated yet
Accounting for the occurrence of business expenses as the balance sheet almost tallies remarks changes to its pending assets in expected accruals and existing …
Suspended Loss On Balance Sheet Not rated yet
Where on the balance sheet should a suspended lost be posted?
Utility Acct On Balance Sheet Not rated yet
A prepaid deposit to open a utility acct., where is it listed on balance sheet?
How To Make Balance Sheet Not rated yet
I am confused as to how to make a balance sheet. Will you please provide more information on what I should do?
Trial Balance P&L Balance Sheet Not rated yet
on 31.12.07 the following trial balance was prpared from the books of raju particular dr cr sundry debtors …
Balance Sheet Doesn't Balance Not rated yet
Any thing to check when assets don't equal liabilities would be appreciated.
Income Tax Payment Record on Balance Sheet Not rated yet
Why does my income tax payment not show on my end of year financial statements from my accountant? If you are self-employed your income tax payment …
Balance Sheet Not rated yet
Should I show the value of my home on the balance sheet minus the mortgage amount or don't show list the home as an asset until the mortgage is paid in …
Balance Sheet Accounts Reconciliation Not rated yet
Very simply, how does one do reconciliations of balance sheet accounts? Reconciliation's of balance sheet accounts are typically done on a monthly …
Balance Sheet Account Not rated yet
State the balance sheet effects of each of the following (provide a explanation): The owner withdraws R160 from the firm's bank account for his own …
---
Learn about the Accounts Payable

Learn about the Accounts Receivable

Learn about the Chart of Accounts

Learn about the Profit and Loss Statement

Return from Balance Sheet, to Bookkeeping 101

Return to Bookkeeping Basics Home Page



ABOUT ME ~ CONTACT ME ~ FAQ ~ SITEMAP ~ SITESEARCH