Bookkeeping Tutorials
Step by Step Instructions
Welcome to my Bookkeeping Tutorials Store offering step by step instructions on many different financial subjects and software.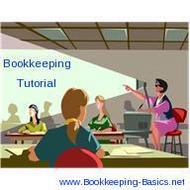 The Bookkeeping and Accounting Tutorials Store has anything and everything you are looking for in bookkeeping, accounting, income tax, home office and business tutorials. Whether you need help with bookkeeping software such as Windows, Excel & Word, QuickBooks, MircoSoft Access or some other program,  you should be able to find the tutorial you are looking for here.
Bookkeeping Tutorials
Use the scroll bar above to scroll to the right and see your Amazon Wish List; search for other products; or see product reviews.
Some of the more unique accounting tutorials include:

Step by Step Windows Vista
Typing Master
Professor Teaches Excel & Word
Mastering Quickbooks Made Easy
Professor Teaches Windows XP
Adobe DreamWeaver CS3 Video Training Course
Microsoft Access 101 Video Tutorials
Amazing eLearning Microsoft Excel
The Offical ACT! by Sage 2008 Quickstudy Guide
Learn Office Essentials
PC Tutor Learn Windows Vista & Office Deluxe
Business Plan Writer Deluxe
Adobe Photoshop Extended Tutorial Training
Mastering Adobe Dreamweaver Step by Step
Learn Internet Tools
Microsoft Outlook 2007 Computer Based Training
Training Essentials for Excel
and Many, Many More!!
When you purchase from this page, you are actually purchasing from Amazon.com. All orders will go through Amazon's secure order server, so you can rest assured that you will be able to purchase with confidence.
For other Bookkeeping and Accounting Tutorials options, you can go from the Bookkeeping and Accounting Tutorials Store, to the Bookkeeping Supplies Store.
If you have any questions, comments or concerns about tutorials or bookkeeping in general, please Contact Me.
If you are shopping for something on Amazon.com that is not in the above Bookkeeping and Accounting Tutorials Store, you can go ahead and click on one of the Tutorial programs below and it will take you to a brand new screen where you can do another search for anything at Amazon.com that you could possibly want. Financial software, bookkeeping supplies, office furniture, electronics, gifts, you name it!

---
Or, you can take a look at the current e-Bay book auctions taking place below and you can place your bid in order to take advantage of a great deal on your next reading adventure or gift for someone you know.


Return from Bookkeeping Tutorials, to Bookkeeping Basics Home Page


Please subscribe to my monthly newsletter, Bookkeeping Basics E-zine. It tells you each month about the new information that I have added, including some great tips and advice from myself and other Bookkeeping Basics readers.

Like Bookkeeping-Basics.net?