Hello,


Accounts Payable and the ACA
As a business owner or business professional, do you know how the Affordable Care Act (ACA) affects your business?
Many components of the ACA took effect in 2010. However, one of the most important provisions of the law - the employer mandate - wasn't enacted until January 2015.
To read more about how the ACA will influence your accounts payable, please follow this link...
---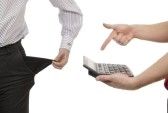 ---
What is the Self-Employment Tax?
Many times business owners ask us: What is the self-employment tax? and How does it effect me as a business owner?

Most business owners realize they have to pay a variety of taxes. However, many entrepreneurs aren't aware that they must also pay a federal self-employment tax.

For an overview of the tax and some of the important factors you need to understand, read more...
---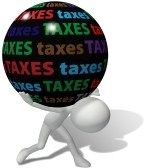 ---
Incoming - New Revenue Reporting Rules
The Financial Accounting Standards Board (FASB) has introduced a series of new revenue reporting rules which will go into effect in 2017. Every publicly traded company will be affected by the new rules by December 15, 2016.

However, all private businesses will also need to be prepared for the new changes because they must follow the new requirements as of December 15, 2017.

Follow this link to read how significant these changes are and what you can do to get ready...


---
Other Resources
1) Like Me On Facebook Sweepstakes!
2) Excel Bookkeeping Template
3) Bookkeeping Test
4) Bookkeeping Tutorial

---
Like Me On Facebook Sweepstakes!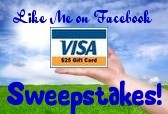 Hop on over to my Bookkeeping Basics and Horne Financial Services Facebook page. Hit the "LIKE" button and you will be entered to win a $25 Visa gift card!

Be sure to share with your friends for more chances to win as you will get an additional entry for every person that you share with.

CLICK HERE to enter the Like Me On Facebook Sweepstakes now!



RETURN TO TOP



---
Excel Bookkeeping Template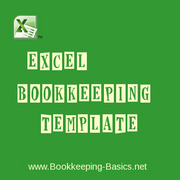 These convenient excel bookkeeping templates are great when you don't want to spend a lot of money on accounting software when getting started.

Rather than having to purchase bookkeeping software such as Quickbooks, you can get started right away with the excel software you already have utilizing these free and inexpensive excel bookkeeping templates and excel spreadsheets for sole proprietor Schedule C's.

CLICK HERE to download the Excel Bookkeeping Template



RETURN TO TOP



---
Bookkeeping Test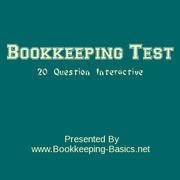 This bookkeeping test is a 20 question interactive exam to help test your bookkeeping mettle.

Your financials are a very important aspect of your business. Whether you are a business owner or bookkeeper, it is a good idea to evaluate your candidates or self with a bookkeeping test such as this one in order to ensure you are getting or providing qualified, accurate bookkeeping expertise.

Missing skills can lead to costly mistakes, and there is no need to take chances. Recording the daily financial transactions of a business requires more than just knowledge of bookkeeping software such as Quickbooks. This bookkeeping exam can help to assess a candidates' knowledge of accounting fundamentals, from general ledger, inventory, payroll, accounts payable & accounts receivable, to invoices and financial reports.

CLICK HERE to take the Bookkeeping Test now!



RETURN TO TOP



---
Bookkeepng Tutorial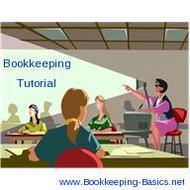 These bookkeeping tutorials and bookkeeping courses are basic free accounting tutorials that will teach and visually show you by video how to do all the different aspects of bookkeeping.

Each of the basic tutorials are presented as a written article outlining how to perform a bookkeeping or accounting function. In addition to each of the accounting tutorial articles, I have included a video series of me personally teaching and visually showing you how to do the different aspects of bookkeeping in the Quickbooks accounting software.

The video series are presented in 1-2 minute segments and start with an introduction on the bookkeeping topic, followed by the first steps and then preceded by the final steps in how to perform the particular bookkeeping function in Quickbooks.

When you are watching a video make sure to subscribe to my YouTube channel as new videos are added every week!


CLICK HERE to watch a Bookkeeping Tutorial



RETURN TO TOP



---
Contact Me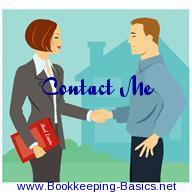 Do you have any comments? Ideas? Feedback? I'd love to hear from you! Just reply to this e-zine and tell me what you think! Or...

CLICK HERE to Contact Me



RETURN TO TOP



---
Thank you!
See you next month,

Stephanie Horne, EA
Owner, CTEC Registered Tax Preparer (CRTP)
Horne Financial Services
(707) 795-1320
Stephanie@Bookkeeping-Basics.net

www.Bookkeeping-Basics.net



RETURN TO TOP