Hello,


Now Scheduling Income Tax Appointments!
Income Tax Appointments | Schedule Now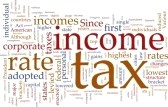 Hello! I hope you were able to stay healthy and experienced some silver linings in the past year.

I'm currently accepting new income tax and bookkeeping appointments for the upcoming 2020 tax filing season.

I've made a couple of exciting improvements to help make it easier to get your information to me when we are unable to meet in person.

1) A mobile app for uploading and sending your documents.
2) An online portal for sending documents, tax return copies and e-signatures.

TaxAvail, Inc. Mobile App

There are many income tax changes this year, so the tax software itself is still being updated. However, you can get a head start on checking out the mobile app using the link above. The app has a great tax estimator feature as well.

If you decide to use the app, there is no need to schedule an appointment as it will immediately send me a notification when you upload and send your documents.

Otherwise, please click the link below to use my quick and easy online scheduling system to book your meeting.

If you need a different time then you see available online, please call me at (888) 228-2458 and let me know what days and times work best for you.

I am looking forward to hearing from you soon!

Schedule Your Online Income Tax Appointment Today


---
Bookkeeping Articles | Deductible Expenses

Find Out Which Expenses Are Tax Deductions.

What are deductible expenses? Do you know what kind of expenses are tax deductible for businesses such as child care providers?

Read More About Deductible Expenses Here


---
Bookkeeping Questions | Free Q&A Forum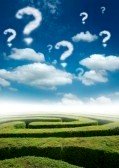 Trying to determine how best to do your bookkeeping for generating a clean profit and loss statement for your income tax preparation can be overwhelming.

While doing bookkeeping, and using income tax software, it is a really good idea to already know what categories of expenses are income tax deductions before tax time so that your chart of accounts can be set-up correctly from the start and you will be ready to go when it's time to file your taxes..

Ask Your Free Bookkeeping Questions Here


---
Contact Me | Questions and Suggestions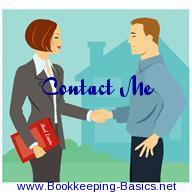 Do you have any comments? Ideas? Feedback? I'd love to hear from you! CONTACT ME with your question or give me a suggestion. Just reply to this e-zine and tell me what you think.

Please be sure to be as detailed as possible, and rest assured I have the utmost respect for your privacy. Like most people, I have a strong dislike for SPAM. I will never disclose your details to a third party. Everything you write here is completely confidential.



Click here to CONTACT ME


---
Bookkeeping Resources | The Help You Need
1) Basic Bookkeeping Forms
2) Bookkeeping 101
3) Bookkeeping Basics Blog
4) Bookkeeping Services
5) Bookkeeping SiteSearch
6) Bookkeeping Store


---
Thank you!
See you next time,

Stephanie Horne, EA
Owner, Enrolled Agent #114752
Horne Financial Services
(707) 795-1320
Stephanie@Bookkeeping-Basics.net

www.Bookkeeping-Basics.net








RETURN TO TOP