Hello,


Stressing Out About Money
Money Stress | Improve Your Finances Webinar

To be perfectly blunt: not having the money you want ... kinda sucks! And I know how some people will react to that comment...

"It's not about how much money you make. That's not what life is about."

And I totally agree. Let me be clear...I believe that whether you have the money you want or don't doesn't make you a good or bad person.

But what does stink, is being stressed out about money and paying bills. And not having the money you want to vacation, give your kids what they need, enjoy life the way you want to, contribute to others and live the full expression of who you are.

And when you're worried about money, life can feel very stressful, overbearing and just downright not fun at times. But there is a way to make things better, to create the financial abundance you want without the stress...

The other day I recommended attending a webinar presentation with New York Times and Amazon #1 best-selling author of "The Tapping Solution" Nick Ortner for one simple reason...

I know what it's like to stress about money.

I know what it's like to struggle.

I know what it's like to feel like you're failing and not living the life you want. I know what it's like to feel like you have a bigger purpose in life that you're just not living.

And so does Nick. We've both been there and we want things to be easier for you.

Which is why I want to remind you again, to please, please, please show up to one of the webinars that Nick is running this week. I want you to go through the powerful process that Nick is taking people through in these webinars because I know it will absolutely benefit you. You can learn more about the webinars and how you can attend by going here:

Improve Your Finances Webinar

What I love about Nick's approach is that he helps you to not only address how you can rewire your brain to be more financially successful, but just as importantly how to rewire your brain and body to not be so stressed out and overwhelmed about money and anything else in your life.

After all, there are plenty of unhappy rich people. What I want, and what I know Nick wants, is to help you to reach the level of abundance that you want and to be happier than ever when you get there.

True bliss is reached when you have the freedom and the ability to do what you want to do, and the emotional strength to fully enjoy it, for both yourself and the people in your life who you get to help.

That's where the real magic happens. :)

So show up for one of the webinars, and be ready to go through a truly eye-opening process:

Improve Your Finances Webinar

To living a happy AND prosperous life,

Stephanie

P.S. - As I also mentioned in my last email, EFT Tapping and Nick's work comes highly recommended by personal development experts like Louise Hay, Kris Carr, Cheryl Richardson, Dr. Christiane Northrup, Jack Canfield, Bob Proctor, Joe Vitale, Arielle Ford, Dr. Joseph Mercola, and so many others. The list really does go on and on.

You'll see in this webinar that the Tapping technique can rewire your brain and impact your financial future in truly life-changing ways. Improve Your Finances Webinar


---
Bookkeeping Questions | Free Q&A Forum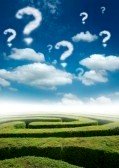 Trying to determine how best to do your bookkeeping for generating a clean profit and loss statement for your income tax preparation can be overwhelming.

While doing bookkeeping, and using income tax software, it is a really good idea to already know what categories of expenses are income tax deductions before tax time so that your chart of accounts can be set-up correctly from the start and you will be ready to go when it's time to file your taxes..



Ask Your Free Bookkeeping Questions Here


---
Contact Me | Questions and Suggestions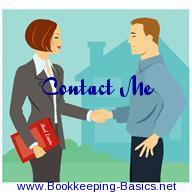 Do you have any comments? Ideas? Feedback? I'd love to hear from you! CONTACT ME with your question or give me a suggestion. Just reply to this e-zine and tell me what you think.

Please be sure to be as detailed as possible, and rest assured I have the utmost respect for your privacy. Like most people, I have a strong dislike for SPAM. I will never disclose your details to a third party. Everything you write here is completely confidential.


Click here to CONTACT ME


---
Bookkeeping Resources | The Help You Need
1) Basic Bookkeeping Forms
2) Bookkeeping 101
3) Bookkeeping Basics Blog
4) Bookkeeping Services
5) Bookkeeping SiteSearch
6) Bookkeeping Store


---
Thank you!
See you next time,

Stephanie Horne, EA
Owner, Enrolled Agent #114752
Horne Financial Services
(707) 795-1320
Stephanie@Bookkeeping-Basics.net

www.Bookkeeping-Basics.net








RETURN TO TOP