Hello,


Bookkeeping Made Easy
Easy Bookkeeping | Making Accounting More Simple
Bookkeeping is made easy when you have the right systems in place and experienced bookkeeping services in place to help you succeed.

In fact, it's so overwhelming to some people that they let their fears and anxieties stop them from going for it and giving their business a chance.

Don't be that person! Remember, that you ARE capable of running a successful business, and some parts of managing your business aren't as hard as you may think.

When it comes to bookkeeping, for example, you really only need to take care of a few bookkeeping basics in order for everything to run smoothly.

Get 3 Quick Tips For Making Bookkeeping More Easy


---
Form W-2 | Income Tax Questions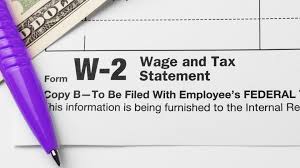 Do you have a question about form W-2 Wage and Tax Statement?

Here on the Form W-2 Income Tax Questions and Answers page, you can ask any question you might have about the form from both the perspective of an employer and an employee.

Find out when an employer needs to file a W-2 form, when an employee needs to report W-2 income, what to do if a W-2 is incorrect and more..

Ask Or Help Answer Questions About The W2 Form Here


---
Bookkeeping Forms | Legal Documents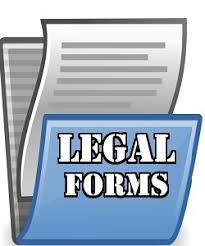 Bookkeeping Legal Forms..

The forms you see below include business and financial legal documents, forms and contracts. You can print or download your own customized legal documents and bookkeeping forms here in 5-10 minutes for free..

Amortization Schedule (Business Loans, Mortgage,..)
Business Plan
Consent, Release & Other (Wills, Power of Attorney,..)
Employment Contract (Compensation Agreement)
Human Resources (Confidentiality, Non-Disclosure,..)
Independent Contractor (Service Agreement)
Leasing & Real Estate (Commercial Rental/Lease,..)
Partnership Agreement (Joint Venture,..)
Sales, Loans & Transactions (Bill of Sale, Promissory Note,..)
US Legal Forms (Incorporation, Business Purchase,..)


---
More Bookkeeping Questions | Free Q&A Forum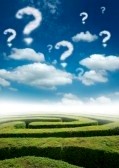 Trying to determine how best to do your bookkeeping for generating a clean profit and loss statement for your income tax preparation can be overwhelming.

While doing bookkeeping, and using income tax software, it is a really good idea to already know what categories of expenses are income tax deductions before tax time so that your chart of accounts can be set-up correctly from the start and you will be ready to go when it's time to file your taxes..



Ask Your Free Bookkeeping Questions Here


---
Contact Me | Questions and Suggestions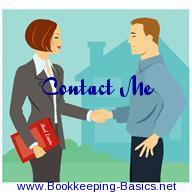 Do you have any comments? Ideas? Feedback? I'd love to hear from you! CONTACT ME with your question or give me a suggestion. Just reply to this e-zine and tell me what you think.

Please be sure to be as detailed as possible, and rest assured I have the utmost respect for your privacy. Like most people, I have a strong dislike for SPAM. I will never disclose your details to a third party. Everything you write here is completely confidential.


Click here to CONTACT ME


---
Bookkeeping Resources | The Help You Need
1) Basic Bookkeeping Forms
2) Bookkeeping 101
3) Bookkeeping Basics Blog
4) Bookkeeping Services
5) Bookkeeping SiteSearch
6) Bookkeeping Store


---
Thank you!
See you next time,

Stephanie Horne, EA
Owner, Enrolled Agent #114752
Horne Financial Services
(707) 795-1320
Stephanie@Bookkeeping-Basics.net

www.Bookkeeping-Basics.net








RETURN TO TOP