Hello,


Disempowering Beliefs About Money
Disempowering Beliefs | Money Success E-Book

Have you ever heard the phrase, "You don't know what you don't know"?

Well, today I want to share with you a free eBook for which this phrase is especially applicable.

You see, most people have negative and limiting beliefs around money and success, that they're completely unaware of. They simply don't know what they don't know.

And it's not their fault. Trying to discover what they are is like trying to look in your blind spot when you have a stiff neck…it's just not easy to see there! :)

But I think this free eBook can help make it so much easier for you…

It's called "103 Disempowering Beliefs About Money and Success and How to Eliminate Them in Minutes," and it was written by New York Times and Amazon #1 best-selling author, Nick Ortner.

You can download it for free by going here:

103 Disempowering Beliefs E-Book

Here's why this eBook is so powerful:

1 - It actually lists 103 disempowering beliefs about money and success and takes you through an easy to follow belief discovery process that will help you to figure out exactly what beliefs are holding you back. I think this discovery process alone is incredibly powerful.

And I think you'll be pretty surprised at what comes up for you when you go through this simple process that takes just a few minutes.

2 - The eBook also lists 103 empowering beliefs that you can start using immediately as positive affirmations to counteract the negative beliefs you have.

3 - Here's the best part…it also shows you how to use a powerful technique known as Tapping to get at the core of these disempowering beliefs to change them faster than any other way you've ever experience!

Tapping works to literally rewire the brain!

Don't delay in getting this eBook. In just a few minutes… you can have a huge awakening in your understanding of what's holding you back, and more importantly a really big shift in your actual beliefs by using Tapping!

If you want more money and success in your life, go here to get this eBook now:

103 Disempowering Beliefs E-Book

Enjoy!

Stephanie

P.S. - If you're like me, you're probably incredibly curious to know which of the 103 disempowering beliefs is running your life! :) You have to check it out for yourself to find out. Go here to get access:

103 Disempowering Beliefs E-Book


---
Bookkeeping Questions | Free Q&A Forum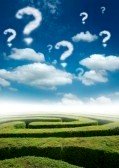 Trying to determine how best to do your bookkeeping for generating a clean profit and loss statement for your income tax preparation can be overwhelming.

While doing bookkeeping, and using income tax software, it is a really good idea to already know what categories of expenses are income tax deductions before tax time so that your chart of accounts can be set-up correctly from the start and you will be ready to go when it's time to file your taxes..



Ask Your Free Bookkeeping Questions Here


---
Contact Me | Questions and Suggestions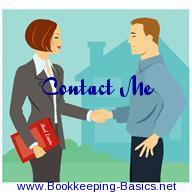 Do you have any comments? Ideas? Feedback? I'd love to hear from you! CONTACT ME with your question or give me a suggestion. Just reply to this e-zine and tell me what you think.

Please be sure to be as detailed as possible, and rest assured I have the utmost respect for your privacy. Like most people, I have a strong dislike for SPAM. I will never disclose your details to a third party. Everything you write here is completely confidential.


Click here to CONTACT ME


---
Bookkeeping Resources | The Help You Need
1) Basic Bookkeeping Forms
2) Bookkeeping 101
3) Bookkeeping Basics Blog
4) Bookkeeping Services
5) Bookkeeping SiteSearch
6) Bookkeeping Store


---
Thank you!
See you next time,

Stephanie Horne, EA
Owner, Enrolled Agent #114752
Horne Financial Services
(707) 795-1320
Stephanie@Bookkeeping-Basics.net

www.Bookkeeping-Basics.net








RETURN TO TOP