Petaluma Business Developments Spur Demand for Bookkeeping Services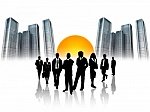 The North Bay Business Journal recently reported that a number of new business developments are underway in Petaluma. These reports clearly show that the city is finally recovering from the aftermath of the worst recession in nearly a century. Companies that offer Petaluma bookkeeping services will be in high demand as business expands.
Business Growth Surges in Petaluma – Bookkeeping Services are in Higher Demand
Economic growth in Sonoma County has been tepid for the past few years. The region has fared worse than most other areas throughout the state, which has adversely affected business growth. Fortunately, the economies of Petaluma and other Sonoma County cities are finally starting to expand, which bodes well for Petaluma bookkeeping services companies.
Poor financial planning is the single biggest reason that new businesses file for bankruptcy. Accounts payable management mistakes are probably the most significant cause of small business financial problems. According to research cited by Jay Goltz of the New York Times, the top five reasons that 80% of small businesses fail include poor cash flow management, lack of accounting and an inability to conduct a break-even analysis. A good bookkeeper can analyze their businesses processes and help entrepreneurs structure create a sustainable cash flow model.
More Factors Indicate Growth Will Continue
There are a number of encouraging signs that Petaluma businesses will continue to grow in the foreseeable future. Here are some recent reports to keep in mind:
·        The Northern California Value Add/Development Fund is investing in new property in Petaluma. In October, the initiative purchased 20 acres of land and plans to create a quarter of a million square feet of industrial space in the next year. Brian Seaman of San Francisco office of New York Life Real Estate Investors is confident that the space will fill up quickly as a growing number of companies plan to expand in Petaluma.
·        Most economists are confident that economic growth will surge in the North Bay in the near Future. Economist Robert Eyler recently shared his insights at the 2014 Sonoma State University Economic Outlook Conference. Eyler said that higher interest rates and growing demand for real estate indicate that economic growth is expected to climb in the foreseeable future, which will be a boon for businesses in Petaluma, Santa Rosa and other neighboring cities.
·        Earlier this year, UCLA economist Jerry Nickelsburg reported that job growth in Sonoma County is 50% higher than the rest of the country. Nickelsburg said that since job and GDP growth is considerably higher in Sonoma County than most of the rest of the country, the economy appears to be much firmer. Many businesses may relocate to Petaluma to benefit from the growing economy.
·        Growth for companies that sell to other parts of the country will increase as the economy improves. In October, Paul Krugman reported that the United States economy was on the mend, which was corroborated by a report from the BLS showing economic growth was the highest in about 20 years. Petaluma businesses selling to other parts of the country will continue expanding as the rest of the country finally recovers.
The growing economy is encouraging for most businesses. However, many businesses may have difficulty managing their growth, which means they will need to hire a seasoned accountant to offer the Petaluma bookkeeping services that they need to grow.
Why Businesses Will Need to Work with a Bookkeeping Company
A growing number of businesses have tried managing their own accounting in recent years. Quickbooks and other applications seem to have played an important role. However, there are a number of reasons that Petaluma handling their own bookkeeping may be placing themselves at risk:
·        Lack of consistency. Running a business takes a considerable amount of time. Many companies commit to managing their own accounting, but end up falling behind, because they have other priorities that need to be at the top of their agenda. A company that offers bookkeeping and other accounting services will make sure that you don't fall behind.
·        Greater proficiency. Data from the Small Business Administration shows that companies that lack financial competencies are more likely to fail. Hiring an experienced bookkeeper reduces the risk significantly.
Ironically, one of biggest reasons that businesses fail is that they grow too quickly. This can be a particularly big risk for businesses emerging from an economic downturn, because they don't know how to manage their growth properly. Since the Petaluma economy is finally on the mend, businesses will need to formulate a sound growth strategy. They should work with a seasoned CPA and bookkeeper before moving forward.
Hire a Bookkeeper to Manage Growth for Your Petaluma Business
After experiencing one of the worst economic downturns in history, Sonoma County's economy is finally showing signs of life. Petaluma businesses are excited that economic growth is finally starting to pick up, but they will need to have a solid plan to manage their growth properly. Please contact us if you have a growing business that needs to utilize our Petaluma bookkeeping services. We look forward to hearing from you!
Please subscribe to my monthly newsletter, Bookkeeping Basics E-zine. It tells you each month about the new information that I have added, including some great tips and advice from myself and other Bookkeeping Basics readers.

Like Bookkeeping-Basics.net?