Chart of Accounts,
The Bookkeeping System Foundation




The Chart of Accounts is the foundation of your bookkeeping system.




You can think of it like it's a file cabinet full of files, and each file will store a different kind of bookkeeping information.
So, if you have bookkeeping information for telephone payments made for your business phone line, you will set up a file (an account) for Telephone Expense.
There are many different kinds of accounts that should be included in your Chart of Accounts (as shown below).
---
Assets
Assets are the things that your company owns. Typically they are divided into two groups: 1) current assets and 2) fixed assets
1) Current assets are the things that you can turn easily into cash.
This usually includes checking and savings accounts, money market and/or CD accounts, accounts receivable (A/R), and inventory.
2) Fixed assets are the things that you would have to sell to generate cash. (A good rule of thumb, that we used at the CPA office where I worked, is anything purchased for an amount over $500.00)
Fixed Assets that are typically included in the Chart of Accounts are automobiles, furniture, equipment, and land. An example would be if your company bought a new desk for $630. If the cost of the new furniture is more than $500, the cost will be entered into an asset account (rather than to an expense account).
---
Liabilities
A liability is the money your company owes.
An example would be if your company were to borrow money from the bank. When you received the money and deposited it into the checking or savings account, the deposit would be entered as a liability account, (not an income account).
Another example would be Accounts Payable. Any bills that come in that your company owes would be treated as a liability.
---
Capital
Your capital account will be set-up differently in your Chart of Accounts depending upon the way that your company is organized. There are three different business structures in which your business can be organized:
1) Sole proprietorship, 2) partnership, or 3) corporation.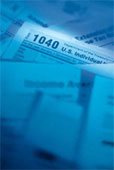 1) A sole proprietorship is a single owned business that will be reported on your personal income tax return (Federal Form 1040) on the Schedule C.
A Sole proprietorship will need to set-up two main types of bookkeeping accounts.
The two types of bookkeeping accounts are:
1A) Capital account and 2A) Owner's Drawing account.
1A) The Capital account will be used to keep track of all of the money that you invest in your business from the start date of the business. And it will also include your net profits or losses each year, accumulated from when you started the business.
2A) The Owner's Drawing account will be used for any money that you withdrawal from the business that is used for personal reasons. Examples of these would be amounts you paid for groceries, personal credit cards, mortgage payments, ATM withdrawals that you are using as your wages, and any money that gets deposited into your personal accounts for any reason.
An important thing to keep in mind is that the owner of a sole proprietorship does not get a regular paycheck with money deducted for payroll taxes like an employee.
Instead you will pay quarterly estimated taxes to go towards your end of year tax return. These will be to pay your own Medicare and Social Security taxes that would normally be deducted from a paycheck.
* Please note that any quarterly estimated tax payments made from your business checking account should always be allocated to the Owner's Drawing account.
2) A partnership or LLP (Limited Liability Partnership) will need to set up Capital and Drawing accounts for each partner.
This is similar to how you would set-up the Capital and Draw accounts in your Chart of Accounts if you were a sole proprietorship. You would just add all of the same accounts for each of the partner(s) as well.
3) An "S or C corporation" or an "LLC corporation" will be set-up with a Common Stock account (and occasionaly a Preferred Stock account).
Common stock and preferred stock will show the total sum of stock the company has issued.
---
Okay, you've learned a lot so far. Good job!
How about we go ahead and take a breather for a moment before we continue on with our bookkeeping lessons?....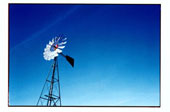 I just thought you might enjoy a little splash of blue sky to break up all of the black-and-white bookkeeping talk.
Time to move on to more information about the Chart of Accounts...
Income (or Revenue)
Income and/or revenue is the money you bring in from your business which could be from products or services.
This one is easy enough, eh?! :)
---
Cost of Goods Sold (COGS)
The Cost of Goods Sold, (also known as COGS or Job Costs)are all of the amounts that are applicable to running your line of business.
An example of this would be if you sell some kind of product. Your COGS would then include your cost of inventory (the amount paid for your products), any materials (used to make your product), freight charges (paid for when purchasing products), and all labor that is applicable to building the finished product. Each of these would be set-up as a separate account under COGS in the Chart of Accounts.
You would also include any kind of job costs that are reimbursable expenses purchased on behalf of the customer. Such as auto parts bought by a mechanic.
---
Expenses
Expenses (or Overhead costs) are all of the fixed amounts you will have even if you run out of work.
Examples of these are telephone, rent, utilities, and liability insurance.




---
Other Income
Other Income would be the amounts you bring in other than the normal way you do business.
Examples of these would be any interest income you get from your checking or savings accounts, any kind of gains from selling assets, money you get from insurance settlements (such as from a fire), or perhaps rental income that you bring in from renting commercial buildings that you own.
---
Other Expense
Last but not least!
Other Expenses are the amounts that you pay for things outside of your normal business.
Examples of these would be a loss from selling an asset or perhaps stockbroker fees from setting up or buying stock for the business.




---
Please check out the Bookkeeping Basics Blog to stay informed of changes to the Web site as they become available, as well as get tips and advice from myself and other Bookkeeping Basics Readers
---
Have A Question About The Chart of Accounts?
Do you have a question about the Chart of Accounts? Share it!
What Other Visitors Have Said
Click below to see contributions from other visitors to this page...

Learning T Accounts






I'm a student and I have a bookkeeping question I have to do a T account the question is If I paid 400 in rent Do I do 2 T accounts 1 for expenses and …
Chart of Account






New business...Trying to see if you had a place I can go to set a sample COA for a Sole Prior., LLC...No Inventory need...No employees, only subcontractors...Please …
Chart of Accounts Question






Is the Department of Motor Vehicles (DMV) expence a fee or automobile expence? The payment made for DMV registration is an automobile expense.
Pete




If I give my friend some money on a regular basis to pay back a loan and they deposit that into their personal account, do they have to declare that as …
Chart of Accounts




Company #1 gives a check to Company #2 and Company #2 then sends check out to rental company. The same people own both company #1 and #2. How should …
Chart of Accounts Question




What I want to know is where in the chart of accounts "loss on disposal" is found?
Tax Payments Not rated yet
We pay quarterly tax payments for federal and state taxes to lesson the blow of taxes we owe for our llc. Into what chart of account would I allocate …
Sales Promotions on COA Not rated yet
Hello, Let me thanks First of all thank you for help all over the world.. How to account sales promotions expense and stock consumption.. lets say …
List Chart of Account Numbers Not rated yet
I was given this question. List the chart of account numbers in beside the type of account. ______Assets ______Liabilities ______Owners Equity …
Giftcards on Chart of Accounts Not rated yet
What account on the chart of accounts do I have to use when I bought gift cards as Christmas presents for our employees? You can categorize the cost …
How To Allocate Fee on COA Not rated yet
Where would I allocate a federally required fee to publish the compay's tariffs? Seems like it would be COGS, subheading Legal Fees since it is a fixed …
Sage COA Not rated yet
How do we print a report listing the nominal ledger accounts and their location with in the chart of accounts????? ON Sage
Chart of Accounts Posting Not rated yet
Parking Permit paid out from petty cash account is this a miscellaneous expense???? and also Council tax does this go in General rates accounts? …
Tax Refund Not rated yet
How would you classify a tax refund check on your chart of accounts?
How To Create A Debit Account Not rated yet
When creating an account within the Chart of Accounts, is there a way to have one account subtract the amount from another account? Example: You …
Setting up Accounts in Quickbooks Not rated yet
Could you please advise how I set up an "Personal Drawings" account in the quickbooks chart of accounts? I recall being told not to put it as an expense …
Chart of Accounts for a Pet Store Not rated yet
What does a typical Chart of Accounts look like for a Pet Store?
Which Account Should I Allocate To? Not rated yet
Pleas help me with these. I bought the microwave, kettle and fridge for the employee, which account should I allocate those to? Is this Entertainment …
Which Account Not rated yet
The construction company bought gifts and gift cards for their subcontractors. Can I post Promotion expense in journal? or something else? Hello, …
Chart of Accounts Not rated yet
Which account should an income tax refund go to? Hello Shari, Thanks for the question. If you are a sole proprietor and are receiving an income …
Chart of Accts. Cash vs. Owners Equity Not rated yet
For a sole proprietorship, do I need to set up a cash account/capitol account or is owner's equity basically the same thing? They both equity accounts …
Transfer from Main Account to Savings and Back Not rated yet
I've transferred from my main account to my savings account as an owners draw but now I transfer back to the main account. How is this deligated? To …
How Do I Account For a 'Refundable' Overcharge in Double Entry Accounts? Not rated yet
In a small non-profit making set-up, in the year 08_09 I charged a client for £300.00. Neither I nor my client had noticed this at the time. I now find, …
The Chart of Accounts Not rated yet
My company just purchased a Gym. We took out a mortgage on the building/property. How do I classify it in the chart of accounts for my mortgage payments? …
What is the Chart of Accounts? Not rated yet
Exactly what is the Chart of Accounts used for? The Chart of Accounts is a complete list of all the general ledger accounts used to post amounts …
Learn about the Accounts Payable

Learn about the Accounts Receivable

Learn about the Balance Sheet

Learn about the Profit and Loss Statement

Return from Chart of Accounts, to Bookkeeping 101

Return to Bookkeeping Basics Home Page



ABOUT ME ~ CONTACT ME ~ FAQ ~ SITEMAP ~ SITESEARCH